---
---
Large Bath Pillow

Mesh Pillow 37cm x 39cm
Thick cushion provides back, neck & shoulder support.
Powerful suction cups prevents the pillow from sliding.
Made with lightweight, quick-drying & anti-microbial mesh.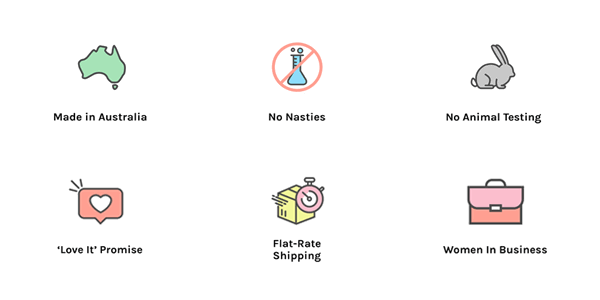 MAKE YOUR BATH COMFORTABLE
Have you tried Australia's most popular, comfortable, large bath pillow?
RELAX & UNWIND
Make bath time relaxing & comfortable.
Thick cushion to support your neck, shoulders & back.
Four powerful suction cups prevent slipping.
Anti-microbial mesh material is fast drying & resists mildew.
THINGS TO KNOW
Directions: Attach bath pillow to the inside of your tub (while it's dry). Suction cups should stick firmly to prevent any slipping.

After-Use Care: Simply hang your bath pillow to dry for a few hours, e.g. on a towel rack.
Our 'Love It' Promise
"Try Us...You Have NOTHING to Lose!"
We guarantee you will LOVE our products, just like thousands of other customers. And if you don't, get your money back AND keep your product!
Customers who bought this item also bought...
I want to buy so much more from this website! I ordered two bath pillows and they are just Devine - makes bath time so comfortable and nap worthy! Will recommend & buy as presents for friends/fam! Thanks ladies - the personalised little note that came in the box makes all the difference :)
Great bath pillow. Super comfortable and doesn't slip. Supportive on your neck if you like to read in the bath. Would definitely recommend.
Absolutely love my bath pillow. I have cancer and sometimes the only w a y my back feels comfortable is to have a hot bath. The pillow comes up my neck and right down the centre of my back taking pressure of the important spots. I adore my bath pillow can't live without it lol
Best bath pillow on the market! extremely comfortable, great quality.
Bath pillow
I loved the bath pillow
It was supportive and secure and made my bath heavenly 😘