---
---
Luxury Bath Pillow
Large Mesh Pillow - Height 37cm x Width 38cm x Thick 10cm
Thick cushion provides back, neck and shoulder support. Powerful suction cups prevent the Bath Pillow from sliding in your tub. Made with lightweight, quick-drying and anti-microbial mesh material.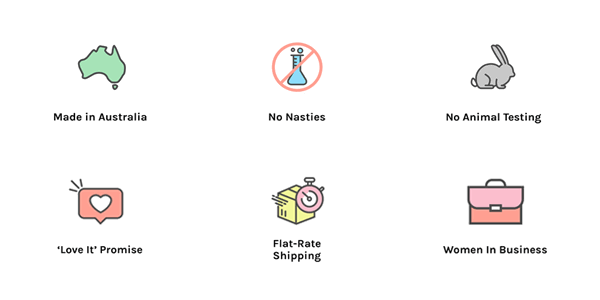 MAKE YOUR BATH COMFORTABLE
Have you tried Australia's most popular, comfortable, large bath pillow?
RELAX & UNWIND
Make bath time relaxing & comfortable.
Thick cushion to support your neck, shoulders & back.
Four powerful suction cups prevent slipping.
Anti-microbial mesh material is fast drying & resists mildew.
THINGS TO KNOW
Directions: Attach bath pillow to the inside of your tub (while it's dry). Suction cups should stick firmly to prevent any slipping.


After-Use Care: Simply hang your bath pillow to dry for a few hours, e.g. on a towel rack.
Our 'Love It' Promise
"Try Us...You Have NOTHING to Lose!"
We guarantee you will LOVE our products, just like thousands of other customers. And if you don't, get your money back AND keep your product!
Customers who bought this item also bought...
Perfect pillow
This such a comfortable bath pillow. It feels like resting on a cloud. Highly recommend.
LUXURY BATH PILLOW
Brought one for myself and one for my Mum for Mother's Day best bath pillows ever. Super comfortable and just what you need to have a relaxing bath ⭐️⭐️⭐️⭐️⭐️
Bath Pillow
Super comfortable and highly recommend; I could lay in my bath for hours with this pillow. My only concern is it seems to discolor quickly despite rinsing it after use and I've only used it 4 times.
Bath pillow
Brilliant - much easier to stay comfy in the bath longer.
It's like what I think a cloud would feel like
My bath pillow is amazing and it's a great size and oh so comfy this is what a cloud would feel like I never used to have baths but now I'm having a bath about 3 times a week because of my bath pillow …. Love it