---
---
BATH CADDY
LAST CHANCE: ONLY 9 left in stock, then will be SOLD OUT until 2021.
70cm (L) x 23cm (W) + Expandable to 105cm (L)
If you're ready to experience true bath luxury, you have come to the right place. The Bath Caddy is will take your bath experience to the next level.
Enjoy watching a movie or reading a book in the comfort of your bath. And make your bath truly relaxing with a hot cup of coffee, a refreshing glass of wine, or even a few snacks.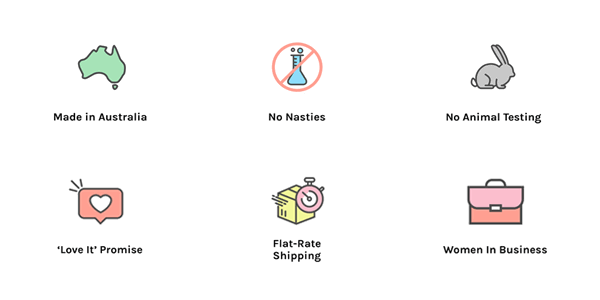 Australia's Best Selling Bath Caddy
ENJOY YOUR BATH TIME
Extremely strong bamboo can hold many items.
Plenty of space for drinks, snacks & electronics.
Fully expandable to fit almost all bathtubs.
Customised cutouts for drinks, phones, books, etc.
Non-slip grip to prevent moving & slipping.
High quality, reliable & completely waterproof.
THINGS TO KNOW
Directions: Place your Bath Caddy across your bathtub, adjusting the length so the non-slip grippers underneath the Bath Caddy are in contact with your bathtub.


After-Use Care: Wipe your Bath Caddy dry with a towel after each use.
Our 'Love It' Promise
"Try Us...You Have NOTHING to Lose!"
We guarantee you will LOVE our products, just like thousands of other customers. If you don't, get your money back AND keep your product!
Customers who bought this item also bought...
Bath Cady
Beautifully made and loving my bath experience all the more, my IPad 7th Gen doesn't quite fit but it is secure enough nonetheless! Thank you Bath Box!
Lovely non permanent fixture.
Love my caddie and makes a nice additional to our bathroom to accessorize. It doesn't quite fit my bath which sucks however still making do just being cautious with appliances.
Bath Caddy
Love my new bath caddy- so convenient and very lux!!!
Amazeballs
So convenient!! It's fantastic when you're relaxing in the tub to have everything right in front of you. I really enjoy it! Best purchase ever
Happy wife
Bought this for my wife for her birthday along with some bath dust and she absolutely loves it. She uses it every chance she gets.
Bathbox even sent us the bath pillow aswell which I actually regretted not buying.
Great product great service will definitely buy from Bathbox again