---
---
SLEEP BATH SOAK
400g Bag
Calming pre-bedtime bath soak to relax.
Intensely moisturising & nourishing for your skin.
Don't forget to use this with our

 

Flower Catcher.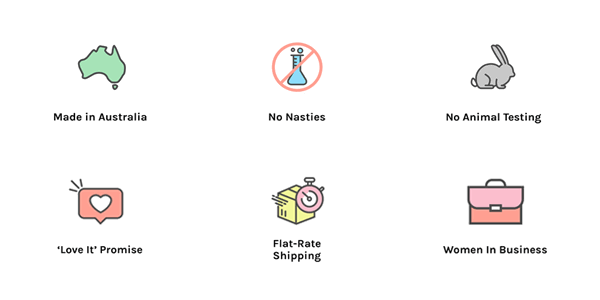 Intensely calming bath soak to help you relax & unwind before bed!
HAVE YOU TRIED OUR FLOWER CATCHER?
Enjoy the benefits of botanicals in your bath without the mess.
Put your bath soak into the Flower Catcher and place it in your bath to soak.
After your bath, take it out and dispose of the leftover botanicals in "organic waste".
Hang your Flower Catcher to air dry and re-use as often as desired.
THINGS TO KNOW
Directions:
Sprinkle bath soak (including botanicals) into your bath as desired. It will last 3 to 4 baths. We do not recommend using the entire bag in one bath.
Recommended:
Use the
Bath Box® Flower Catcher
and place your bath soak into the Flower Catcher before placing it to soak in your bath. Enjoy the benefits of botanicals without any mess or clean-up!
Ingredients:
Sodium Bicarbonate, Epsom Salts, Corse Bath Salts, Yarrow, Hops, Lavender, Rosehip, Pink Rose Petals, Witch Hazel, Fractionated Coconut Oil, Coco Betaine, Polysorbate 80, Rose Oil, Lavender Oil, Phenoxyethanol Ethylhexylglycerin, Water, CI 28440.
Our 'Love It' Promise
"Try Us...You Have NOTHING to Lose!"
We guarantee you will LOVE our products, just like thousands of other customers. And if you don't, get your money back AND keep your product!
Customers who bought this item also bought...
This bath soak is really nice. Makes your skin soft and lovely to soak in.
This would be good when u just want to sleep 💤🥰
These products are Christmas presents so have not been used yet
Beautiful bath soak
I love my bath soak, feels so luxurious, great company to deal with too!
Thank you Alison! We are very happy to hear that. Glad you love and feel rich using it too
Bag of Sleepy Magic
I've had a few stressful weeks and decided to have a bath to help me relax before I went to bed. To put it simply I felt like a goddess and was starting to fall asleep in the bath within half an hour. The lavender smelt amazing, the colour was soothing, and I was surrounded in rose petals, rose hips etc.
Also when I hopped out my body was silky smooth and my skin felt lush. My partner also loves this mix as I have caught him putting it in his bath multiple times! I highly recommend this product.
Thank you Sheldyn! We are very happy to hear that you and your partner love it. Glad it made you feel divine