---
---
BATH BOMB DUST
400g - Suitable for 2 to 3 baths
Close your eyes, jump right in, and let your European adventure begin. Allow your mind to drift to the crystal blue waters and beautiful scenery of bright, white buildings and bold, blue roofs in mesmorising Santorini. You will swear you feel the refreshing sea breeze on your skin, with coastal water aroma in the air.
This bath dust is perfect for kids and adults, with one large bag lasting multiple baths.
Ingredients:
Sodium Bicarbonate, Citric Acid, Cream of Tartar, Sodium Laureth Sulfate, Perfume, Polysorbate 80, Lemon Oil, C.I. 42090:2, Blue Pigment, C.I. 42090, C.I. 19140:1.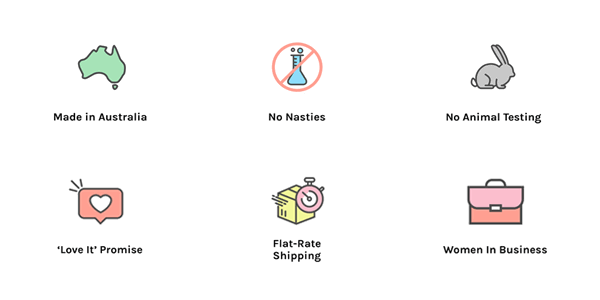 Our 'Love It' Promise
"Try Us...You Have NOTHING to Lose!"
We guarantee you will LOVE our products, just like thousands of other customers. And if you don't, get your money back AND keep your product!
Customers who bought this item also bought...
Santorini Bath Dust
I absolutely love this and so do my kids! Smells amazing and takes you to the beach in your own bath! So refreshing. Will be purchasing more once this runs out!
Love, love, love it!
The fragrances are so lovely and double as a room frangrance - it lingers for hours which is divine.
My skin feels beautiful afterwards and I feel so relaxed. Will be buying again!
Smells incredible
Smells like the coast! The colour isn't as dark as I expected however, so I used the whole bag as a treat :)