---
---
REFRESHING BATH BOMB DUST
400g Bag
Relax & unwind with visually calming colours.
Refreshing and calming, "minty" scent.
Perfect for kids & adults, lasts 3 to 4 baths.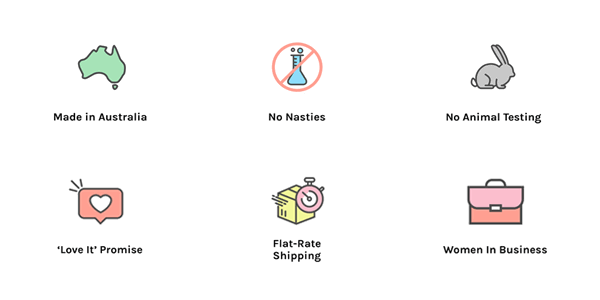 Create Your Own Bath Art & Enjoy Our Amazing Bath Fizz, Foam & Colours!
FIZZ. FOAM. FUN.
Add some colour, fizz, and fun to bath time.
Large bags of dust, so it will last you 3 to 4 baths.
Our uniquely formulated scents & colours are guaranteed to be loved.
Some customers love these more than bath bombs!
THINGS TO KNOW
Directions: Sprinkle bath dust into your bath as desired. It will last 3 to 4 baths, but you can use it all in one bath if you want!

Ingredients: Sodium Bicarbonate, Citric Acid, Corn Starch, Sodium Cocoyl Isethionate, Grapeseed Oil, Cream of Tartar, Polysorbate 80, Eucalyptus Oil, Peppermint Oil, Lavender Oil, Orange Oil, CI 42090, CI 19140, CI 28440, CI 17200.
Our 'Love It' Promise
"Try Us...You Have NOTHING to Lose!"
We guarantee you will LOVE our products, just like thousands of other customers. And if you don't, get your money back AND keep your product!
Customers who bought this item also bought...
Smells amazing
My daughter absolutely loved this product, she usually prefers a shower but since getting this powder it is bath day everyday!
Bath dust is amazing. My little boy thinks its Christmas when he gets to have it in his bath
Awesome
Kids loved it! Easy to clean, lots of fun. Beautiful scent and has been no problem with my daughter who has sensitive skin.
Magical
Smells amazing, looks magical, and really feels like its made with quality ingredients. I honestly can not rave about this stuff enough! The scent is so relaxing leaves your skin feels silky smooth! I cant use alot of bubble baths or bath bombs due to the irritating ingredients so im so happy to have found this gentle and more natural brand that still makes bath time a little special! Oh and its vegan! Yay! Will definitely purchase again!
Wonderful!
These are perfect to get your kids excited for bath time, plus super therapeutic seeing the colours spiral out into the water. We've incorporated them into some pretty special bonding time that my now 3 year old didn't get when he was first born, relaxing and healing- just what we need right now xoxo