---
---
RAINBOW BATH BOMB DUST 
400g Bag
Explodes into a beautiful rainbow of colours.
Sweet & addictive scent making you want more.
Perfect for kids & adults, lasts 3 to 4 baths.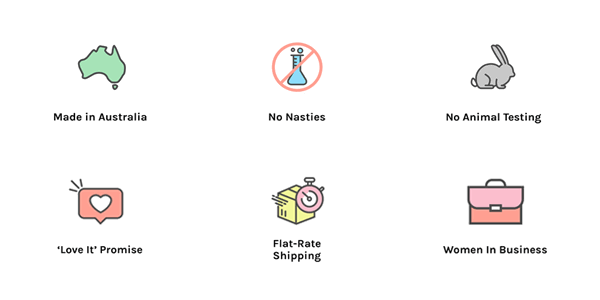 Create Your Own Bath Art & Enjoy Our Amazing Bath Fizz, Foam & Colours!
FIZZ. FOAM. FUN.
Add some colour, fizz, and fun to bath time.
Large bags of dust, so it will last you 3 to 4 baths.
Our uniquely formulated scents & colours are guaranteed to be loved.
Some customers love these more than bath bombs!
THINGS TO KNOW
Directions: Sprinkle bath dust into your bath as desired. It will last 3 to 4 baths, but you can use it all in one bath if you want!

Ingredients: Sodium Bicarbonate, Citric Acid, Cream of Tartar, Corn Starch, Sodium Cocoyl Isethionate, Grapeseed Oil, Lemon Oil, Geranium Oil, Vetiver Oil, Lavender Oil, CI 45430, CI 42090, CI 19140.
Our 'Love It' Promise
"Try Us...You Have NOTHING to Lose!"
We guarantee you will LOVE our products, just like thousands of other customers. And if you don't, get your money back AND keep your product!
Customers who bought this item also bought...
Love the colours looking forward to see the Grandkids have a bath when they get this a Xmas time
Magical
A beautiful and relaxing bath
My new fav bath dust
Was cool to add, smells nice too. Bath water went purple. Just made sure I cleaned the bath straight after, no stain 👍😁
Kids love this bath dust one night blue water another can be purple ect. They love guessing which will it be tonight. As for the adults we love this product . It's soothing and relaxing.