---
---
RAINBOW BATH BOMB DUST 
400g Bag
Explodes into a beautiful rainbow of colours.
Sweet & addictive scent making you want more.
Perfect for kids & adults, lasts 3 to 4 baths.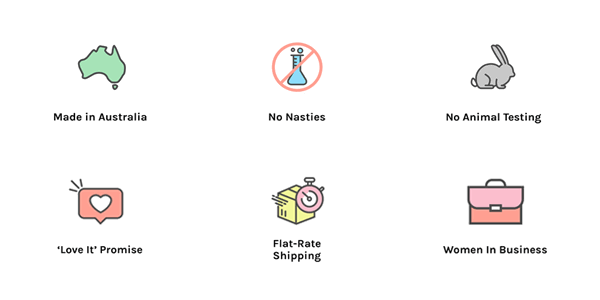 Create Your Own Bath Art & Enjoy Our Amazing Bath Fizz, Foam & Colours!
FIZZ. FOAM. FUN.
Add some colour, fizz, and fun to bath time.
Large bags of dust, so it will last you 3 to 4 baths.
Our uniquely formulated scents & colours are guaranteed to be loved.
Some customers love these more than bath bombs!
THINGS TO KNOW
Directions: Sprinkle bath dust into your bath as desired. It will last 3 to 4 baths, but you can use it all in one bath if you want!

Ingredients: Sodium Bicarbonate, Citric Acid, Corn Starch, Sodium Cocoyl Isethionate, Grapeseed Oil, Cream of Tartar, Polysorbate 80, Geranium Oil, Lemon Oil, Rosewood Oil, CI 42090, CI 45430, Neon Pink, (Resin Polyester, CI 45410), CI 19140.
Our 'Love It' Promise
"Try Us...You Have NOTHING to Lose!"
We guarantee you will LOVE our products, just like thousands of other customers. And if you don't, get your money back AND keep your product!
Customers who bought this item also bought...
Awesome
Bought this for my girlfriend. She is very pleased. Smells and looks great.
Fairy magic dust
Such a magical product, my daughter loved receiving this in her stocking as an extra special gift from Santa.....
The coloured water is amazing to watch and smells wonderful.
Her cousins wanted to try it too as they said it was special fairy magic dust.
Just beautiful
Bath dust is the bomb
My daughter loves the dust, so much that every bath has to have a sprinkle of "magic" dust to keep the monsters away.
Thankyou
Loved it!
Daughter absolutely loved tipping this in her bath!
Happy customer
I got this for my daughter for Christmas and she loves having a bath with all of the pretty coloured water!!! And, it arrived very quickly in the post!