---
---
NATURAL FACE MASKS
Morning Brew, Love Affair, Be Nice, Get Green, Sniper, Charred Face, Get Out of Here, AvoWow - 75g Jars
All of our popular face masks in a bundle.

Natural, handmade & cruelty-free.

Try them all & find your favourite mask!

Includes FREE face mask applicator.
---
NATURAL • HANDMADE • CRUELTY-FREE
Best suited for all skin types to cleanse, moisturise, shrink pores, tighten & brighten skin, and more!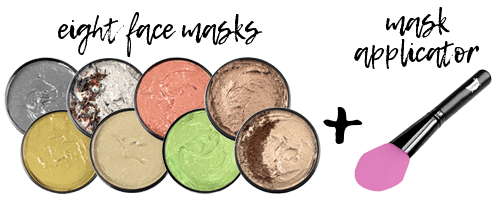 BIGGEST FACE MASK SET IN AUS!
Our collection of natural face masks are perfect for all skin types, providing many skin benefits. This mega bundle allows you to try them all & find your favourite!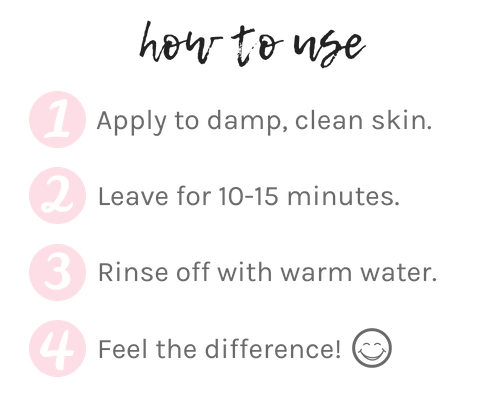 Our 'Love It' Promise
"Try Us...You Have NOTHING to Lose!"
We guarantee you will LOVE our products, just like thousands of other customers. And if you don't, simply message us, get your money back AND keep your product!
Why You Should Choose Bath Box®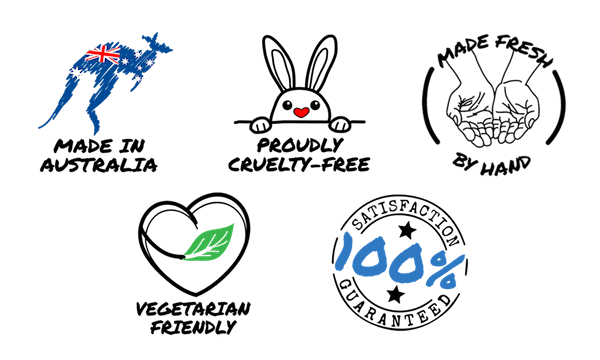 Mega Mask is our best deal, but if you prefer something smaller, try these!
Please go to the individual face mask pages to see full detailed ingredient lists.

Remember to store your face mask in a cool, dry place. For best results, mix before use, and aim to use within 6-8 weeks!
Best Masks
I love all of these products. Ever since I've used these face marks my skin has never looked or felt better, I love how they give me a natural glow and how all the masks help different flaws on my face
MUST HAVE MASKS!
I love these masks! My face has never felt better! There's a mask for every problem my skin is facing and I can't get over how amazing these masks are, even better is that they're made completely with organic products! After every use my face feels fresh and is glowing! I can't even put into words how much I love these masks 💕
Best masks I've ever used!!!!
I'm honestly addicted to these face masks, I've got so much variety for so many different treatments for my skin and they've helped me so much! Some are really great for cleansing my pores out, and some are great for shrinking your pores and tightening your skin. My all time favourite would have to be the charcoal one because I really feel like it cleanses my skin so well and leaves my skin really smooth afterwards. I also love the sniper spot treatment, but I'm not sure how much I'm meant to use it because it doesn't specify like the others do, so I feel like I MAY be using it a little too much sometimes when I've got massive spots. I will admit tho that if you're not constantly using all of the masks and mixing them up, then some of them start to separate and leak an oily liquid, so be careful where you're leaving them, and don't leave them in any bags for more than a few hours. Best to keep them somewhere that can be wiped down easily. Plus the mask applicator has been the best thing I've EVERRRR used!!!! They all apply so evenly and honestly I just couldn't be happier with the quality of everything. I got a personal note also which was super cute, so I definitely recommend these to everyone!!!!! Plus the fact they're all home made just makes it so much more satisfying. I'll absolutely be replacing whatever I use up
Must have products
I purchased the Mega Mask Pack to see which face mask I would love the most well I love all of them. They make my tired old skin feel amazing and smooth, so if you want to get a feel of what all the Mask are like choose this pack you won't be disappointed ❤️
Bath Box review
Absolutely love my products, I'm feeling fresh, clean and rejuvenated.!! Thanks guys.!!