---
---
Moisturising Face Mask
75g Jar
Deeply moisturises & hydrates your skin.

Naturally softens your skin within minutes.

Intensely soothing & gentle on your skin.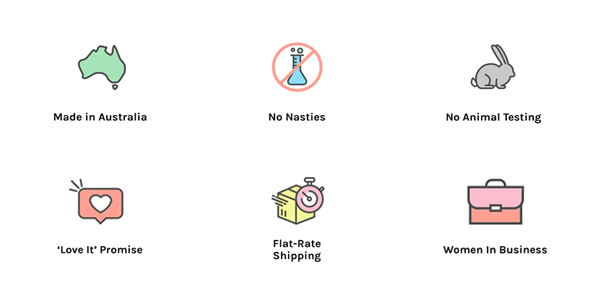 INTENSE MOISTURE FOR DRY SKIN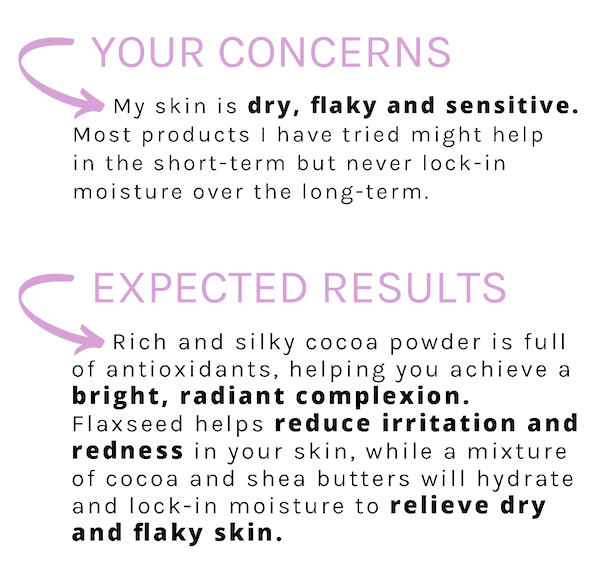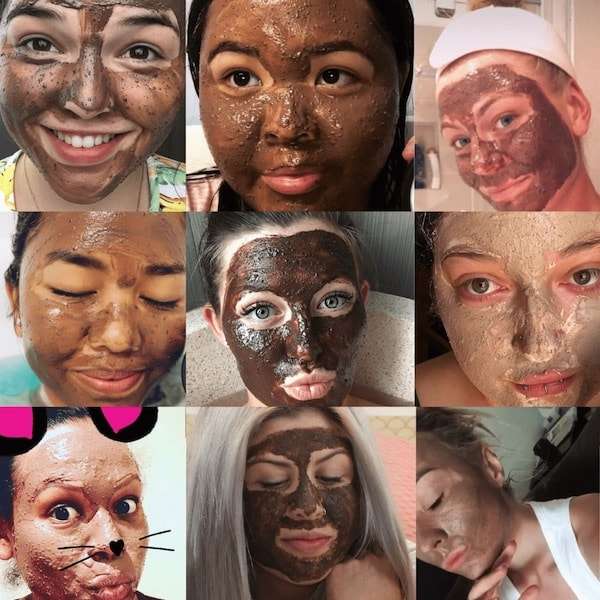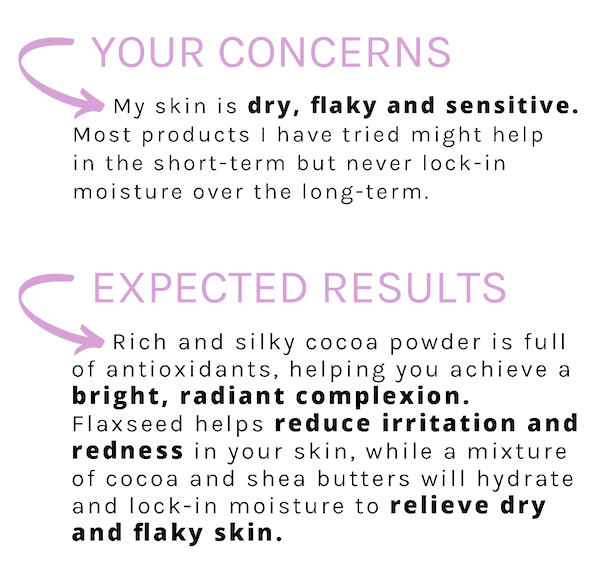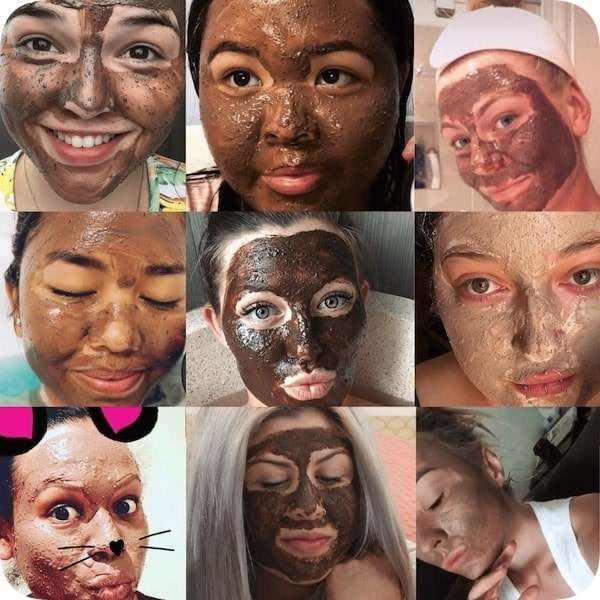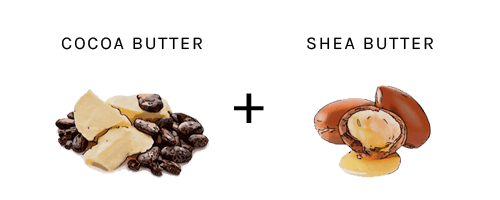 Intensely moisturise your skin with the natural healing properties of cocoa butter. Shea butter also gets deep into your skin, locking in moisture to quickly soften your skin.
INGREDIENTS
Kaolin, Glycerine, Water, Shea Butter, Linseed, Cocoa Butter, Honey, Cocoa Powder, Phenoxyethanol Ethylhexylglycerin.

Directions: Apply mask to damp, clean skin. Leave for 10 - 15 minutes, then gently remove with water. Use up to three times weekly.

Remember to store your face mask in a cool, dry place. Our products have a typical shelf life of 12 months.
I have sensitive skin, will this chocolate mask be too harsh for my skin?
No, our chocolate mask was formulated to soothe dry, flaky and sensitive skin. And all of our masks are packed full of natural ingredients, making them perfect for sensitive skin. If you are concerned, you can test a small amount on your inner arm.
My skin can be dry and flaky, but I also struggle with acne. Is this mask still suitable for my skin type?
Our chocolate mask is formulated to provide intense moisture for 'normal' or dry skin. If you're looking for a moisturising mask, but your skin is acne-prone or you struggle with clogged pores, our
Australian Pink Clay Face Mask
or
Avocado Face Mask
will be a better fit for your skin type.
Our 'Love It' Promise
"Try Us...You Have NOTHING to Lose!"
We guarantee you will LOVE our products, just like thousands of other customers. If you don't, get your money back AND keep your product!
Customers who bought this item also bought...
chocolate face mask
Smells so good I have to remind myself that it's not Nutella and I can't eat it. Besides that is really good and made my skin so soft!
Beautiful
This leaves my skin so smooth and soft
Masks
The chocolate mask is very nice, my teenager like the tea tree cleanser and mask.
One thing i liked was the old packaging for masks as it let you know what they were for and benefits, were the news ones dont have that information.
Delicious
Delightful product! It smells so nice when it's on your skin and left my skin feeling super hydrated and so soft. It's a nice moist mask too meaning it feels nice while it's on, so very relaxing to have on whilst enjoying a bath
Delicious
Delightful product! It smells so nice when it's on your skin and left my skin feeling super hydrated and so soft. It's a nice moist mask too meaning it feels nice while it's on, so very relaxing to have on whilst enjoying a bath