---
---
MAKEUP REMOVER
11cm Soft Reusable White Puff
Remove makeup quickly & easily with only water.
Can be washed & reused up to 200 times.
Soft, non-toxic & suited for all skin types.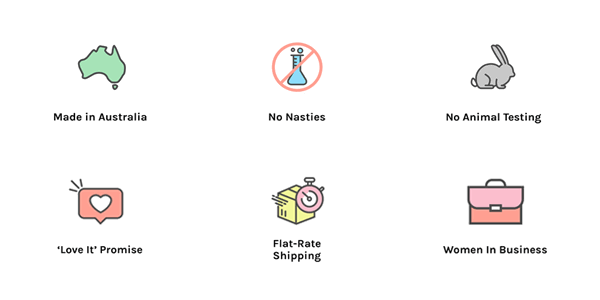 REMOVE MAKEUP THE EASY WAY
The MOST effective way to naturally remove makeup with ONLY water!
QUICK, EASY & REUSABLE
Quickly removes your makeup, making it perfect when you're in a rush.
NO more chemicals on your skin.
NO more over-scrubbing your skin.
NO more makeup frustrations.
THINGS TO KNOW
Directions: Soak the makeup remover puff in some water and it's ready to use. Gently rub off your makeup, rinsing in water when necessary.

After-Use Care: Simply wash your makeup remover puff in some soap and water. Wring out to dry. Reusable up to 200 times with appropriate care.
Our 'Love It' Promise
"Try Us...You Have NOTHING to Lose!"
We guarantee you will LOVE our products, just like thousands of other customers. And if you don't, get your money back AND keep your product!
Customers who bought this item also bought...
Makeup Wipe
OMG was sceptical but amazing luv them bought the 3 in a set
Amazing I want one for my mum
this would be amazing, i need one!
Makeup Remover Magic
Great natural way to remove make up and easy cleaning. I gave one to my daughter and she loves it too. Great product and good price.
Thank you for your thoughts Elizabeth! Very happy to hear that your daughter loved it too
Great size
Was surprised when I received my makeup remover, was much larger then I anticipated 😊
Thank you Tahlia! We're glad to know you're satisfied with the size