---
---
KONJAC SPONGES
100% Natural & Biodegradable (SAVE 10%)
A natural cleanse with ONLY water.

Konjac is pH neutral & vegan-friendly.

Works great on all skin types.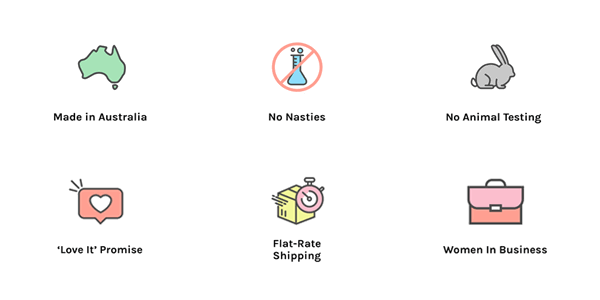 The ONLY way to naturally cleanse your skin with JUST water!
YES, ONLY WATER!
Made from konjac plant root, the sponge becomes soft once soaked in water.
Natural minerals infused in the konjac root provide a deep & nourishing cleanse.
Perfect when you're in a hurry and want to quickly wash your skin.
Can be used daily on all skin types, and does not dry out your skin.
THINGS TO KNOW
Directions: Soak sponge in warm water for a few minutes until it expands & softens. Squeeze out excess water. Gently massage sponge on your skin to cleanse.

After-Use Care: Rinse your sponge after using, and hang it somewhere open to air-dry overnight. We recommend replacing your konjac sponge after 4 to 6 weeks of use. Don't worry, it's biodegradable!
Our 'Love It' Promise
"Try Us...You Have NOTHING to Lose!"
We guarantee you will LOVE our products, just like thousands of other customers. And if you don't, get your money back AND keep your product!
Customers who bought this item also bought...
MUST HAVE
I loooove these sponges! I can't believe how quick and easy they are to use. I feel like I never have time to cleanse my face and these just make it so much easier!
Stunning!
Works well and leaves your skin in a glow
Looks so gentle love love love 💖
Gentle
I use these sponges basically every day! They are so gentle on your skin and yet still feel like they're exfoliating better than some of the harsher, more rough sponges out on the market. We actually used it on my niece when she broke her leg, because she was unable to get her cast wet and was only 2.5 yo at the time. It made her feel fresh and helped us out whilst she recovered big time! Love them!
Thank you for sharing this Shar! We are happy to know that we were able to help your niece when she needed it
Sponges
Both sponges are very soft and smooth and feel really good!
Thank you Tess! We are very happy to hear your thoughts about this