---
---
BATH BOMB DUST
400g - Suitable for 2 to 3 baths
Hold on tight and shimmy into this bath-machine, it is time to go back to the '70s baby! Let's move to the groove with our platform shoes and bell-bottom pants, while breaking it down in a cool orange lava lamp. You can dance, splash and have the time of your life rockin' and rollin' in the rad citrus aroma of sugar-coated mango lime. This fab mix of colour and flavours will take you back to a trendy decade that you won't want to forget. "Peace Out" wild one!
This bath dust is perfect for kids and adults, with one large bag lasting multiple baths.
Ingredients: Sodium Bicarbonate, Citric Acid, Cream of Tartar, Sodium Laureth Sulfate, Perfume, Polysorbate 80, Lime Oil, Grapefruit Oil, C.I. 45410:1, C.I. 19140:1, C.I. 15985, C.I. 15985:1, C.I. 45430.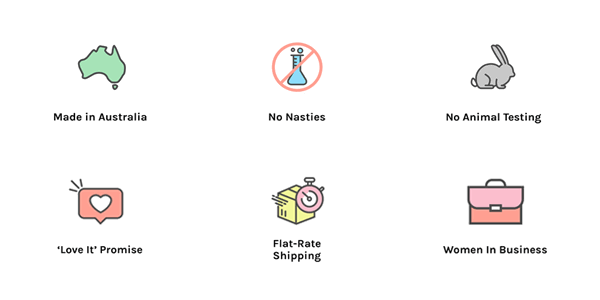 Our 'Love It' Promise
"Try Us...You Have NOTHING to Lose!"
We guarantee you will LOVE our products, just like thousands of other customers. And if you don't, get your money back AND keep your product!
Customers who bought this item also bought...
Amazing colours
We love the bath dust! Colours & aromas are amazing! To see the joy on my sons face, is priceless! Bath 🛁 When we run out, I'll be buying more 😊
Relaxing
Bath dust was a great addition to my relaxing unwind in the bath. Scents were wonderful and colors added to the vibe. Will be buying more
Too sweet for me which is rare!
Very intense sweet smell, but that might be your thing, definitely still gorgeous