---
---
FULL BODY BATH PILLOW
122cm (L) x 44cm (W) + 10 Suction Cups
If you're ready to experience true bath luxury, you have come to the right place. The Bath Pillow XL is a full body bath pillow that will take your bath to the next level.
Enjoy thick cushioning throughout the pillow that provides full body support, with an added head rest for increased neck support. The ten powerful suction cups prevent the pillow from sliding or moving in your tub. It's made with lightweight anti-microbial mesh, and has a convenient hook, so it will hang-dry incredibly fast. And it's designed to be compact and foldable for easy storage in a cupboard when not used.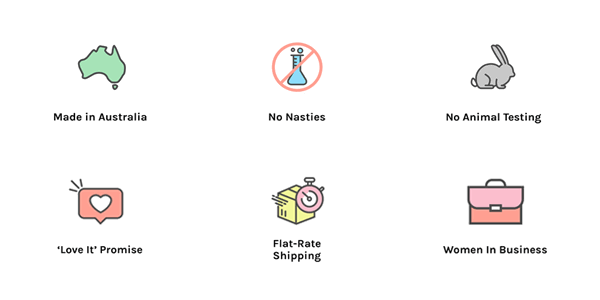 Are you ready to experience true bath luxury?
ULTIMATE LUXURY
Make your bath truly relaxing & comfortable.
Thick cushion to support your entire body.
Ten powerful suction cups prevent slipping.
Anti-microbial mesh is fast drying.
Convenient hook for easy hang-drying.
THINGS TO KNOW
Directions: Attach your Bath Pillow XL to the inside of your bathtub (while the tub is empty). Suction cups should be stuck individually to prevent slipping.


After-Use Care: Remove each suction cup by peeling them off the bathtub individually. Hang your Bath Pillow XL to dry for a few hours.
Our 'Love It' Promise
"Try Us...You Have NOTHING to Lose!"
We guarantee you will LOVE our products, just like thousands of other customers. If you don't, get your money back AND keep your product!
Customers who bought this item also bought...
Comfy
So relaxing and comfy!
Thanks a million.😁
Sisterly Love
Bought this for my sister for her birthday. She absolutely loves it. Now to treat myself with one.
The Best
You won't regret buying one of these. Makes bathing the best experience 👍🏻👍🏻
Incredibly comfortable
The full body bath pillow is absolutely divine. It is so comfortable and I can finally lie down in my bath as before I got the pillow the bath was too long and slippery for me. It is like lying on a soft bed. It is easy to allow pillow to drain and dry by sticking it on one side of the bath. As I love to read in the bath the pillow is perfect for doing so in complete comfort. I absolutely love it and it is one of the best things I have ever purchased. Amazing.
Reclaim the bath
Installed the full length body mesh bath pillow easily in our old bath. Easily done and it stayed put when the water was added. Sumptious bathing resulted.