---
---
BUBBLE BATH BAR
120g Bar
This bubble bath is like a blast from the past with the nostalgic scent of cotton candy. Crumble under the tap, and enjoy mountains of bubbles with berry pink bath water.
How to Use:
Hold bubble bath bar under your tap and let the water run over it to create bubbles in your bath.
Agitate your bath water (splash it around with your hands) to create even MORE bubbles!
If you put the bubble bath bar into your bath without running it under the tap, it won't create any bubbles!
Ingredients: Sodium Bicarbonate, Cream of Tartar, Sodium Laureth Sulfate, Glycerine, Polysorbate 80, Corn Starch, Perfume, Cocamidopropyl Betaine, C.I. 16185:1, C.I. 45410:1.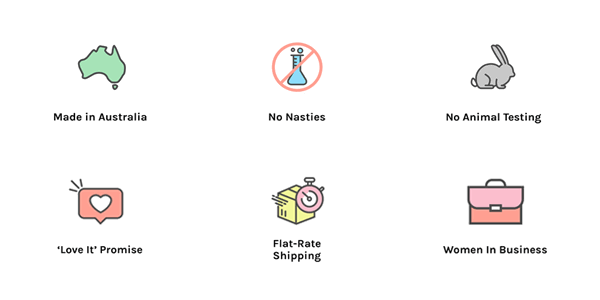 Our 'Love It' Promise
"Try Us...You Have NOTHING to Lose!"
We guarantee you will LOVE our products, just like thousands of other customers. And if you don't, get your money back AND keep your product!
Customers who bought this item also bought...
A peaceful soak
With the door closed, an icy glass of water and some quiet music on I felt like I was at the day spa 💖
Ah-mazing
Just love this Have to hide from my daughter.
My favorite
This was by far my favorite bubble bomb I brought! It smelt incredible! I will 1000% be buying this one again and I loved the pink colour it turned the bath
fantastic
Loved everything i purchased, vibrant colours and fragrances , make perfect bath art