---
---
BATH BOMB DUST
400g - Suitable for 2 to 3 baths
Make your way to the ends of the earth with this frothy, foamy and fun, rainbow delight of sticky deliciousness. Soar high into the sky, way up above the clouds, exciting your senses with the heavenly flavour of marshmallow. Taste the sweetness and feel the fluffiness of this soft, sugary, household favourite, as it whirls into a stunning purple treat.
This bath dust is perfect for kids and adults, with one large bag lasting multiple baths.
Ingredients: Sodium Bicarbonate, Citric Acid, Cream of Tartar, Sodium Laureth Sulfate, Perfume, Polysorbate 80, Vanilla Oil, C.I. 19140:1, C.I. 45410:1, C.I. 42090:2, C.I. 45430, C.I. 42090, C.I. 19140.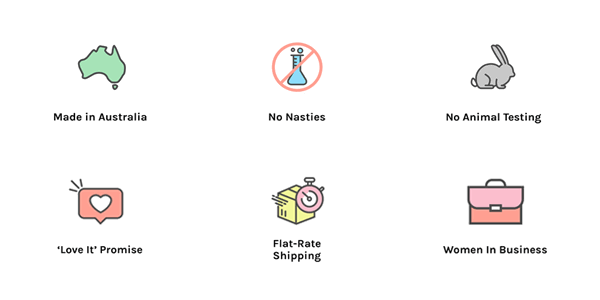 Our 'Love It' Promise
"Try Us...You Have NOTHING to Lose!"
We guarantee you will LOVE our products, just like thousands of other customers. And if you don't, get your money back AND keep your product!
Customers who bought this item also bought...
Love the sweet smell!!
I love bathing in sweet smells and this one stays on your skin. Love it and it's better priced than some bath bombs
Love it
Love the bath dust, it smells great, is easy to clean and safe for my toddler. He loves having his 'Rainbow' baths 🥰
Absolutely awesome
From the order to the fabulous delivery presentation, this exceeded my expectations. Products are pressies so yet to be used but look gorgeous.
Highly recommend!!!
Gorgeous fragrance that lasts in your skin and your bathroom. My skin felt beautiful afterwards
No idea yet as bought for Xmas presents. Only complaint one packet is rock hard and one soft. Thought both should have been soft.