---
---
FACE CLEANSER BRUSH
Exclusive Bath Box® Brand & Quality
Provides a more effective skin cleanse.
Very soft & gentle for all skin types.
Say goodbye to messy hands or jars.

Extends the life of your skin cleanser.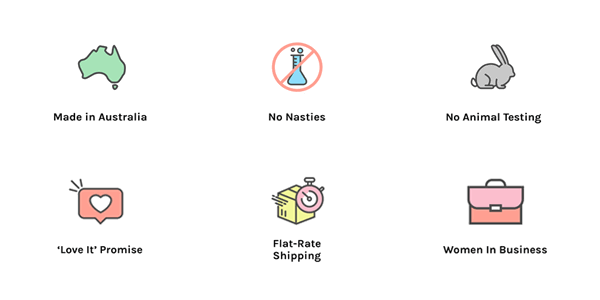 OUR EXCLUSIVE CLEANSER BRUSH
For a soft, gentle & deeper cleanse, use our Bath Box® Cleanser Brush!
Cleanser Brushes Are INCLUDED in Discounted Routines & Sets!
Our 'Love It' Promise
"Try Us...You Have NOTHING to Lose!"
We guarantee you will LOVE our products, just like thousands of other customers. And if you don't, get your money back AND keep your product!
Customers who bought this item also bought...
I didn't expect the brush to be so soft! Makes cleansing so much easier and saves a lot of product 😊 Love the 2nd side too for extra exfoliation throughout the week.
Love this brush! Makes my face feel super clean but not red and scrubbed!
Makes the cleaning routine so much easier!!
I love it!
I really like this cleanser brush and it arrived really quickly as well! Would definitely recommend!
Super soft
Loving this brush, umm and ahhh'd about getting one for ages, but so glad I finally did. Not even needing half the amount of face wash to give it a good clean, and has finally encouraged me enough to wash my face twice a day.