---
---
FACE CLEANSER BRUSH
Exclusive Bath Box® Brand & Quality
Provides a more effective skin cleanse.
Very soft & gentle for all skin types.
Say goodbye to messy hands or jars.

Extends the life of your skin cleanser.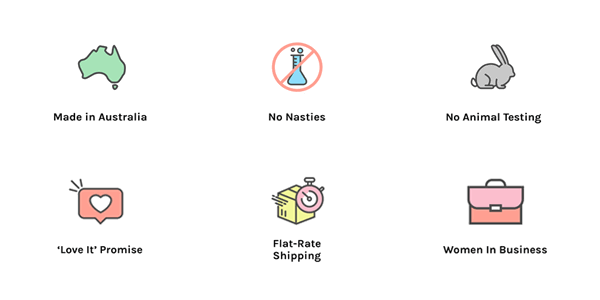 OUR EXCLUSIVE CLEANSER BRUSH
For a soft, gentle & deeper cleanse, use our Bath Box® Cleanser Brush!
Cleanser Brushes Are INCLUDED in Discounted Routines & Sets!
Our 'Love It' Promise
"Try Us...You Have NOTHING to Lose!"
We guarantee you will LOVE our products, just like thousands of other customers. And if you don't, get your money back AND keep your product!
Customers who bought this item also bought...
Great brush, soft & works well.
Looks great and fabulous Im going to save up for one of these next year
Exfoliating bush
Love this bust , so soft and gentle and on the skin. Easy to use and even easier to clean after use. Makes cleansing so easy and less messy. Didnt expect borh sides of the bust to be so gentle on the skin yet have such a effect 😊 deffently recommend it .
Thank you for recommending Erin! We are very happy to hear your thoughts about this. We are so glad you like our product
I didn't expect the brush to be so soft! Makes cleansing so much easier and saves a lot of product 😊 Love the 2nd side too for extra exfoliation throughout the week.
Thank you! We are glad to know that you are satisfied with it