---
---
FACE CLEANSER BRUSH
Exclusive Bath Box® Brand & Quality
Provides a more effective skin cleanse.
Very soft & gentle for all skin types.
Say goodbye to messy hands or jars.

Extends the life of your skin cleanser.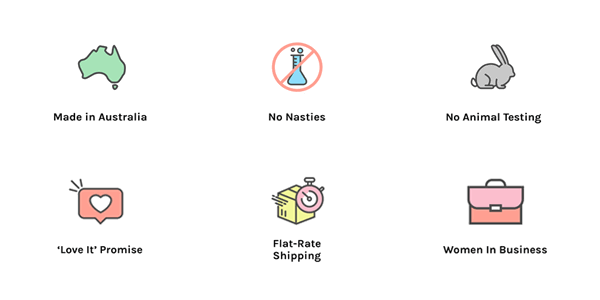 OUR EXCLUSIVE CLEANSER BRUSH
For a soft, gentle & deeper cleanse, use our Bath Box® Cleanser Brush!
Cleanser Brushes Are INCLUDED in Discounted Routines & Sets!
Our 'Love It' Promise
"Try Us...You Have NOTHING to Lose!"
We guarantee you will LOVE our products, just like thousands of other customers. And if you don't, get your money back AND keep your product!
Customers who bought this item also bought...
Amazing Product!
Super soft for my milk cleanser but also a rubber side for my exfoliant. Really impressed with this product. Thank you!
Love this brush, especially the soft side which I use twice a day. I've noticed my skin is softer and doesn't get as oily throughout the day.
more thorough than using finger tips
The bristles penetrate further into the surface of your skin, getting rid of more dirt, debris, and oil, I don't know what I did without it.
OMG
I LOVE this brush, its super delicate on my sensitive skin and super soft but is perfect for cleaning off excess makeup and oils throughout the day! OBSESSED
I'm in LOVE! 😍
Just purchased the cleansing brush and tea tree cleanser. I am absolutely amazed!!! The brush is so soft on my skin and the silicone side really gives my face a good clean. My skin feels incredible and I can't wait to try the rest of your products! Will definitely be back for more! 💗