---
---
CHRISTMAS BATH BOMB DUST
400g Bag
50% OFF - ONLY A FEW LEFT!

Very popular red & white swirls in your bath.
Perfect for kids & adults, lasts 3 to 4 baths.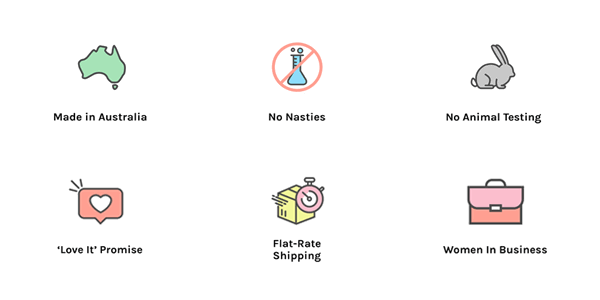 Create Your Own Bath Art & Enjoy Our Amazing Bath Fizz, Foam & Colours!
FIZZ. FOAM. FUN.
Add some colour, fizz, and fun to bath time.
Large bags of dust, so it will last you 3 to 4 baths.
Our uniquely formulated scents & colours are guaranteed to be loved.
Some customers love these more than bath bombs!
THINGS TO KNOW
Directions: Sprinkle bath dust into your bath as desired. It will last 3 to 4 baths, but you can use it all in one bath if you want!

Ingredients: Sodium Bicarbonate, Citric Acid, Cream of Tartar, Sodium Cocoyl Isethionate, Almond Oil, Polysorbate 80, Marshmallow, Cinnamon, Cinnamon Oil, Frankinsence Oil, Patchouli Oil, CI 14720.
Our 'Love It' Promise
"Try Us...You Have NOTHING to Lose!"
We guarantee you will LOVE our products, just like thousands of other customers. And if you don't, get your money back AND keep your product!
Customers who bought this item also bought...
Happy As
Granddaughters loved it
Thanks
😍
Haven't tried it yet but it looks pretty it is not as bright as it is in the picture but it still looks pretty
Christmas magic in ur bath 🧼
Great smelling
Great smelling and my son loves it, just wish it was a bit more foamy. Other then that it's great 😊
Amazing scent but not that much foam
This product is overall extremely pleasant, the scent is a balanced combination of sweet and comforting but the actual foam it produces doesn't last as long as I would hope. I'm keen to try the different scents!!