---
---
BATH SOAKS
3x 400g Bags & 2x Flower Catchers [SAVE 20%]
Soothing and energising soaks for your muscles.
Relax your body, clear your mind & refresh your senses.
Perfect for multiple uses, each bag lasts 3 to 4 baths.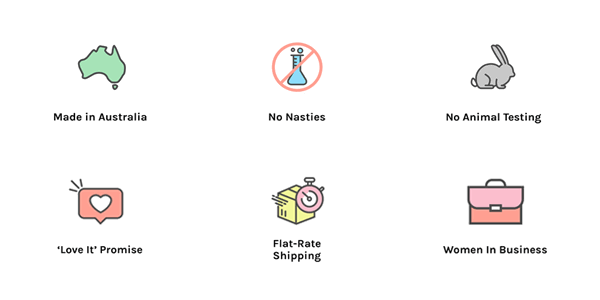 Take the time to relax & unwind by treating yourself to the Bath Box® experience.
ALSO INCLUDES 2x FLOWER CATCHERS
Enjoy the benefits of botanicals in your bath without the mess.
Put your bath soak into the Flower Catcher and place it in your bath to soak.
After your bath, take it out and dispose of the leftover botanicals in "organic waste".
Hang your Flower Catcher to air dry and re-use as often as desired.
THINGS TO KNOW
Directions:
Sprinkle bath soak (including botanicals) into your bath, or use the
Bath Box® Flower Catcher
and place your bath soak into the Flower Catcher before soaking it in your bath. Enjoy the benefits of botanicals without any mess or clean-up. After your bath, simply dispose the leftover botanicals in organic waste, rinse your Flower Catcher with water and hang-dry to reuse.
Ingredients:
Please see individual product pages for list of bath soak ingredients.
Our 'Love It' Promise
"Try Us...You Have NOTHING to Lose!"
We guarantee you will LOVE our products, just like thousands of other customers. And if you don't, get your money back AND keep your product!
Customers who bought this item also bought...
Muscle soak is my new favourite soak, bath I loved all three of them
Bath soaks
These smell amazing and make you feel great. Adds so much to the bath experience will be buying again.
Smells beautiful and left my skin so soft
Delicious
Gorgeous product came back for more and brought the pack now can't decide which one is my favourite