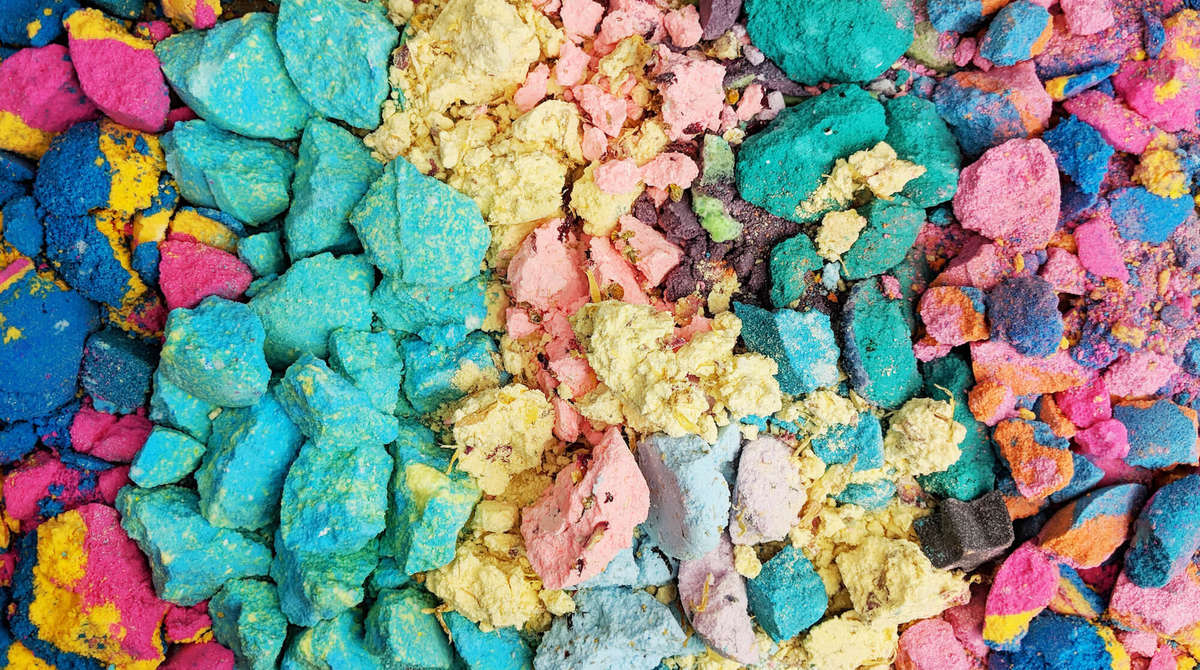 ---
---
NEW Mystery Bath Crumbles x1 Bag (275g)
24 Hours ONLY - Click Frenzy SALE $4.99 Each!
These are the most beautiful bubble bath crumbles. Perfect for the littles ones or if you want to add some extra colour and fizz to your bath. We have also seen many customers use these as "extras" in their tub after using a bath bomb.
With several designs, smells, and colours available, you are sure to get a surprise. And each bag is approximately 275g, which is enough for a few baths (equivalent to 2 full bath bombs).
Just sprinkle a few of the crumbles in your bath and enjoy :-)
NOTE: Unfortunately you cannot pick which one you get, it WILL be a mystery!
---
Customers who bought this also bought...

Colourful fun
Bath Crumbles great gift idea.
awesome
my kids absolutely love this stuff. leaves their skin so soft after. and makes your bathroom smell so good as well
Abouslty fanastic. The smell is just devine
Nice but...
I only got 2 baths out of this. Would be good for kids but i wouldnt buy again for me. Made my skin feel amazing and smelt great but just not alot of life out of it.
Awesome sprinkles
These are great fun for kids .. they smell absolutely beautiful and they keep the bath bombs for us grown ups lol