---
---
BATH CADDY & PILLOW
Includes Bath Caddy & Bath Pillow
If you're ready to experience true bath luxury, you have come to the right place. Our #COMFORT bundle, containing both our Bath Caddy and Bath Pillow, is guaranteed to take your bath comfort to the next level.
While the Bath Caddy allows you to enjoy watching a movie or reading a book in the comfort of your bath, our Bath Pillow puts your body into relaxation mode with maximum comfort and support for your neck and shoulders.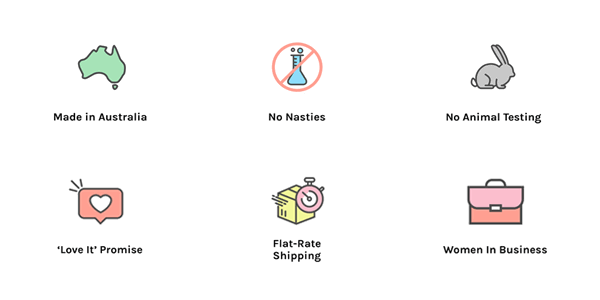 Have the best bath ever by combining our pillow & caddy together!
Specific grooves for a wine glass, coffee mug, or other drink of choice.
Hold your book or tablet in place with the adjustable stand.
Adjustable arms extend to fit most bath tubs.
Strong bamboo frame holds the weight of laptops, dinner plates, drinks, and more!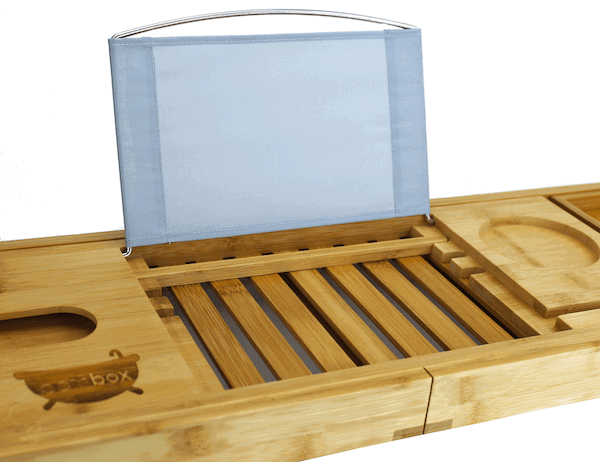 Make bath time relaxing & comfortable.
Thick cushion that supports your neck, shoulders, and back.
Four powerful suction cups prevent slipping.
Anti-microbial mesh material is fast drying & resists mildew.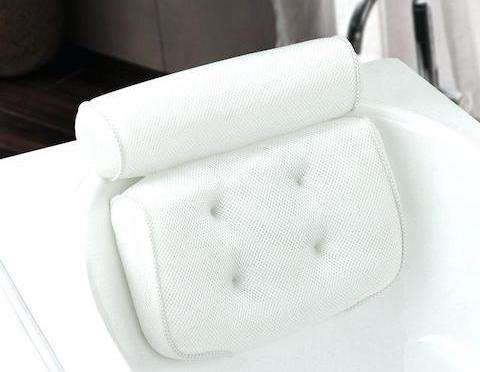 Our 'Love It' Promise
"Try Us...You Have NOTHING to Lose!"
We guarantee you will LOVE our products, just like thousands of other customers. And if you don't, get your money back AND keep your product!
Customers who bought this item also bought...
The bath pillow is amazing and so comfortable and having the bath caddy was fantastic for my glass of wine and candle and for holding my tablet with soothing meditation music..so happy with these products
RA sufferer
I suffer severely from RA and being able to stay in a warm magnesium bath for longer periods really helps
With the help of the pillow to lay back and relax plus have the iPad on the bath caddy makes it much easier to stay in there longer
Luxury
What better than to finish an exhausting day. Relaxing in the bath. Made easier with my new bath caddy and headrest. Thank you Bathbox