---
---
Our Extra Fizzy & Explosive Collection
4 Bath Bombs
190g-220g Each
This bath bomb bundle - "Bath Art" - gives you the chance to try some of our newly launched bath bombs for 2018. For more details on each bath bomb, click the individual product links below.
---
OUR NEWEST FIZZY BATH BOMB COLLECTION
Try our uniquely formulated "extra fizzy" bath bombs, but beware, you will want to buy more!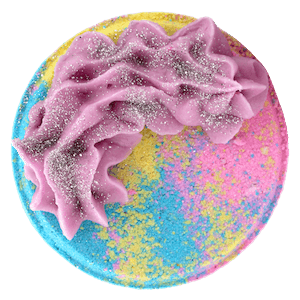 Fresh and relaxing, French Moments is like a walk through a field of roses after a light rain. It's sweet and soft, and the floating rose petals are a beautiful addition. The bath art this bomb creates is also beautiful, producing a wonderful floral vibe with a mix of light colours - blue, pink, and yellow.
Click here to see French Moments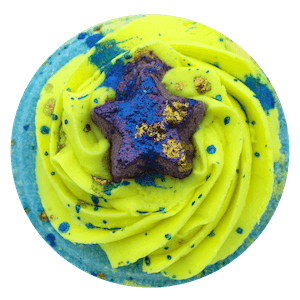 Beauty in the Dark is so beautiful on the outside, but dark and mysterious on the inside. With the unique blend of colours, you start off with the prettiest array of bright colours in your tub. However, very quickly they combine to turn the water a dark, rich blue. But the surprises don't stop there. With the special set of essential oils used in this bath bomb, the aroma is deep, sensual, and alluring.
Click here to see Beauty In The Dark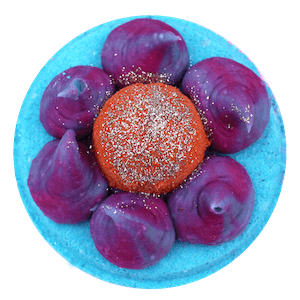 A truly fruity and youthful inspiration for the name of this bath bomb could only be justified by the beautiful blue and purple colours, along with the sweet aroma of watermelon. This bath bomb is a hard one to resist!
Click here to see Down By The Bay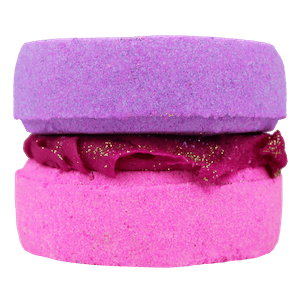 Fall in love with this bath bomb's addicting sweet lavender scent. The raspberry pink colour, relaxing aroma, and explosive fizziness will leave you wanting more.
Click here to see Wild Things
Customers who bought Bombs Away also bought...

My daughter loved them all
Love love love Bathbox
Myself and my daughter absolutely love bath time and leaves our skin feeling amazing
Awesome bombs
Bought these as a gift and they hit the spot so well, she loved them.
We will be definitely getting more.
AMAZING!!!!
The bath bombs are devine and so relaxing and the face masks leave my skin so smooth and refreshed can't wait to restock!!!