---
---
BATH BOMB DUST
400g - Suitable for 2 to 3 baths
Brush-up on your magical spells while relaxing in a cauldron of colours. This potion of dark magical swirls will cast a spell on you. Wave your wand above your tub and say the magic words to enjoy the sweet and floral aroma of a popular, favorite sweet treat - musk sticks.
This bath dust is perfect for kids and adults, with one large bag lasting multiple baths.
Ingredients:
Sodium Bicarbonate, Citric Acid, Cream of Tartar, Sodium Laureth Sulfate, Perfume, Polysorbate 80, Ylang Ylang Oil, C.I. 19140:1, C.I. 17200:1, C.I. 42090:2, C.I. 17200.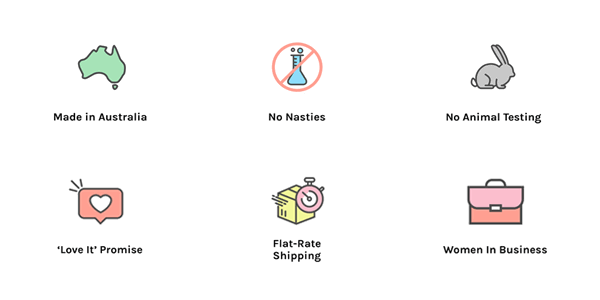 Our 'Love It' Promise
"Try Us...You Have NOTHING to Lose!"
We guarantee you will LOVE our products, just like thousands of other customers. And if you don't, get your money back AND keep your product!
Customers who bought this item also bought...
Unfortunately abracadabra has stained one part of my bath pink even when I rinsed it straight after and have used some cleaning products on it.
The smell was nice and sweet and the colours were just beautiful though!
Abracadabra
My daughter loves the bath bomb dust. It's fun, colourful and feels nice on your skin. This makes bath time super special!
Wonderful smell, great colours, love these products.
Kids absolutely loved it! No colour stains either! Beautiful product
Smells great!
Love all the bath box products and they smell amazing!