Bath Box Collaborations
Bath Box is Australia's fastest-growing luxury bath brand. We help bring the spa home to you and make bath time extra comfy and convenient.

Our products range from Australia's favourite bath pillow & bath caddy to our natural, vegan & cruelty-free bath bombs, salts, soaks and melts that are handmade in Australia!

Here at Bath Box, we are all about relaxing and taking time for yourself. We understand that within your busy schedule, it can be hard finding time to unwind, and that is why we have created Australia's comfiest bath pillows. From neck, shoulder and upper back support to full body comfort, we have a pillow that can help you de-stress from head-to-toe while enjoying a peaceful escape in your bath at home.

Our Bath Caddy allows you to safely read an interesting book, watch a movie or TV show while experiencing true luxury. Relaxing in a bubble bath after a long day with a hot cup of coffee, a refreshing glass of wine, or even a few snacks are now all at arms reach.

Bath Box will take your bath experience to a whole new level, like never before.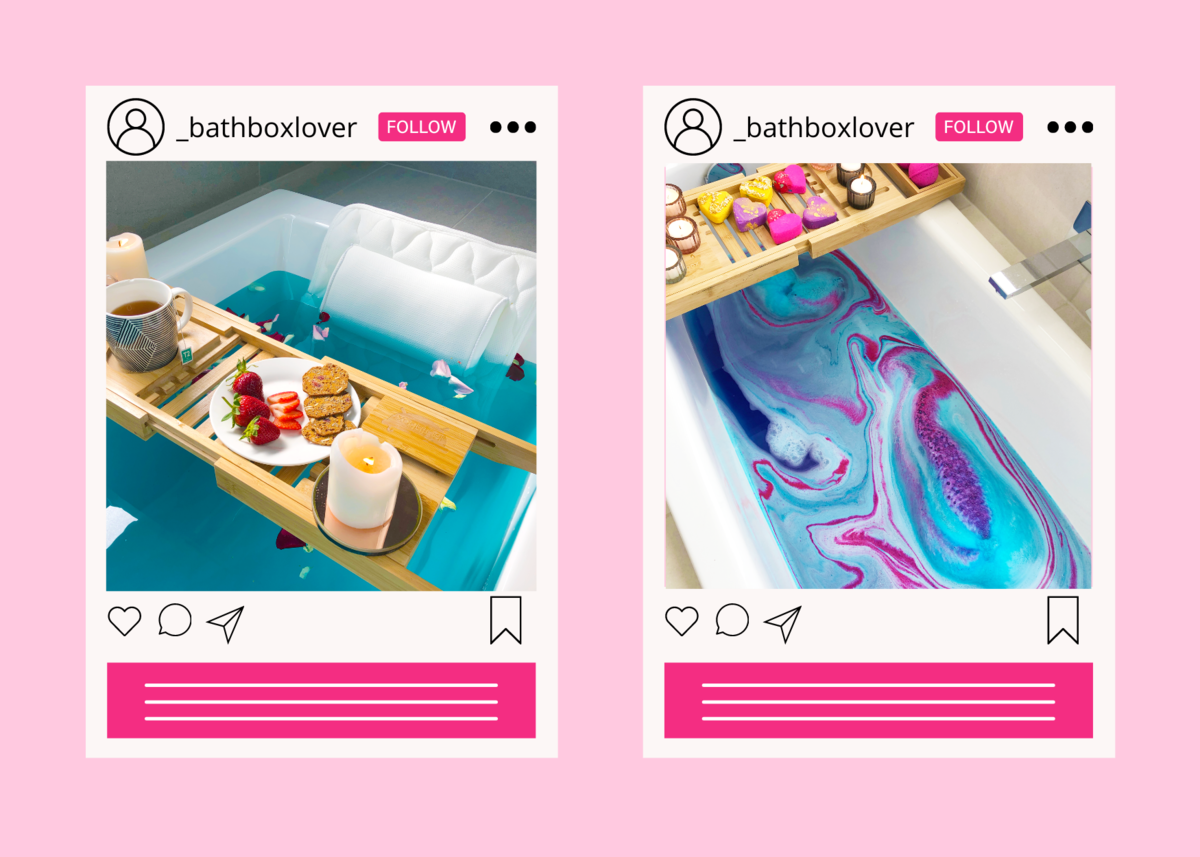 What will you get from Bath Box?
1. Bath Box Followers
Working with Bath Box will allow you to tap into our large audience, of which 80% reside in Australia. We have a youthful and impressionable following of 90% being female and 60% being under the age of 35. If these demographics are similar to your target audience, engaging with our followers is something that can help grow your platform.

2. Working with a High Value Advertiser in Facebook & Instagram
Bath Box runs paid Facebook Advertising Campaigns, and is in the top 1% of Australian Facebook & Instagram Advertisers. A single Bath Box advertisement can reach up to one million accounts, and generates millions of impressions. Content created for our collaborations can be featured in our paid advertisements, expanding your reach to even more Australians.

3. Unique & Interesting Content
Our products are unique, providing followers with interesting content and opportunities they will not find elsewhere. Creating a relaxing and peaceful getaway in the privacy of your home is something that can appeal to anyone. Our products are one of a kind, and are sure to blow your audience away. Since our launch, we have sold products to over 50,000 Australians.

Become a Bath Babe & collaborate with us!

Email our social media manager at kim@bathbox.com.au

Below is a guide of our collaboration packages: