How We Make Our Soap | Oh Romeo Valentine's Day Soap
We are so excited to be launching our new Valentine's Day products this year, which include our popular Australian pink clay mask 'Be Nice', our two new bath bombs 'Honey Bun' and 'Violets Are Blue', and our newly created citrus soap bar 'Oh Romeo'.

At Bath Box we want to provide customers with transparency, so we thought with the launch of these new products it would be a great opportunity to show our fans how we created 'Oh Romeo'. This footage was taken when we were creating 'Oh Romeo' for the first time in our Bath Box @ Home Studio.

We have included a variety of special ingredients in our new soap bar, but I thought we would highlight our biodegradable glitter! Cosmetic glitter is usually made of plastic, and once it is washed down the drain it eventually makes it's way out into oceans and other bodies of water. Plastic glitter is classified as a micro-plastic, which is polluting oceans at an alarming rate. Micro-plastic accounts for 85% of the plastic found in our environment, and due to the size of this plastic, aquatic life can ingest it which is causing serious problems.

The glitter we use in our products has a special biodegradable film made from eucalyptus trees. This means that once the glitter makes it's way into the environment it is metabolised by micro organisms 🙂 AND if it couldn't get any better, animal testing has never occurred in any process of producing this glitter. We are so proud to be able to provide the Australian community with products that meet this standard of care!

Take a look at how 'Oh Romeo' is made…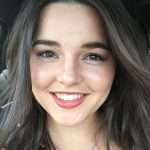 Love,
Hannah xo
Bath Box Co-Founder & Product Manager
Liquid error: Could not find asset snippets/relatedblogs.liquid