Visibly Brighter Skin In One Go!
Do you sometimes feel that your skin is looking a little dull & tired?

That you might need a little bit of some TLC?

Or just a little bit of a detox?

If you answered YES to any of the above, keep reading, if not, I'm sorry but this isn't going to be much help to you.
Firstly, I just want to say that I understand.

My skin has its ups & downs. Some days it looks & feels great, and other days not so much.

And it is tiring trying product after product to improve this issue.

But with some online searching about these concerns, I kept seeing Matcha Green Tea pop up on my screen…

Hmmm… Matcha Green Tea, I thought, why is it so familiar?

And then it clicked, it is one of our many face masks (Kim you should really know your products!)

Anyway, I went up to my bathroom and was so happy to see a tub of our Matcha Green Tea face mask on the shelf and at that point, I was ready to revisit this face mask for a gentle skin detox.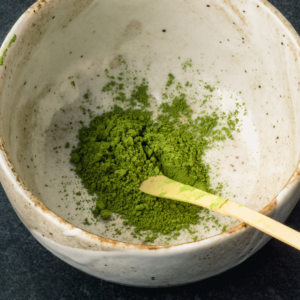 Yes, we do have our bestselling charcoal face mask, which is also a detox mask, so why choose Matcha Green Tea?

If you're like me and struggle with combination skin, dry skin for time to time or sometimes mild skin sensitivities, this will most likely be more suited to you.

Why, you may ask? It is because activated charcoal can be a little less gentle on skin since its main goal is to help rebalance oil levels. Therefore, it's perfect for those with oily skin and not so much for everyone else.

However, if you need something to brighten dull & lifeless skin, as well as help reduce pore size & tighten skin, Matcha Green Tea is for you!
So why use it?
Well firstly, have you ever wondered why Matcha is such a vibrant green? That is because of the high amount chlorophyll it contains.
And what is that?
Now if we take a step back to high school biology, we know that this is a natural plant compound essential for photosynthesis – which is basically the fancy way of stating the reaction of sunlight being transformed into energy.

But what does that have to do with my skin? Interesting enough chlorophyll can help protect our skin from sun damage and reduce photo-ageing, meaning less wrinkles & sun spots – which is definitely my cup of tea! (I know, I'm so punny)

Chlorophyll also acts as shield from impurities & chemicals that are in the environment which could potentially lead to clogged our pores (talk about a skin superhero!)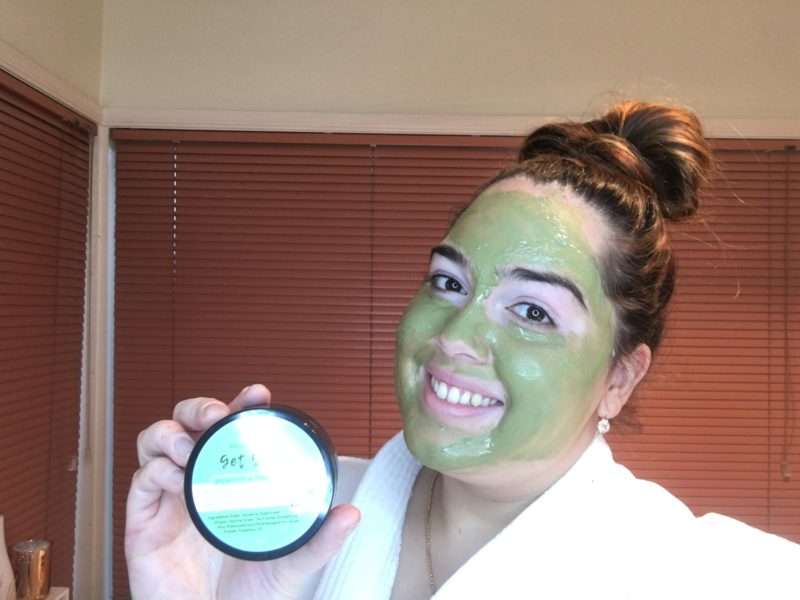 But since we're back in boring science class, Matcha also contains epigallocatechin-3-gallete (EGGG for short and what I will continue to use) which provides anti-bacterial & antibiotic properties. This not only helps to keep your skin clean, but also help those with acne prone skin. Since the EGGG absorbs into the skin to help fight the oils & acne causing bacteria.

Aside from being beneficial for acne spots & blemishes, this antioxidant promotes smooth, soft & supple skin due to its ability to rejuvenate skin cells, support skin structure & increase skin elasticity.

If you think all this is great, well I'm not going to stop there, because amazingly enough, Matcha has the power to reduce puffiness, inflammation & dark under eyes. Why? Because it is high in vitamin K, a vitamin that stimulates stronger blood circulation.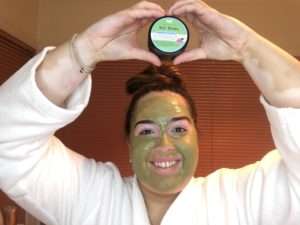 I absolutely LOVE Matcha Green Tea and the way it cares for my skin, and I am sure you will too which is why I have got a little DIY recipe for you!

This way you can try & see the incredible power of Matcha Green Tea.

This mask is so simple & easy to make. Most of all, it leaves skin feeling as soft as a baby's bum!
This two-ingredient Matcha Green Tea face mask recipe is:
INGREDIENTS:


1 Teaspoon of powdered Matcha Green Tea
1 Tablespoon of Greek Yogurt

DIRECTIONS:

1. Mix together ingredients to form a bright green paste.
2. Apply to face and leave for 10 minutes.
3. Wash off face mask to reveal a brighter, firmer & radiant skin!

There are so many different masks you can make but this one above is great because you probably already have the ingredients at home – so let's get started!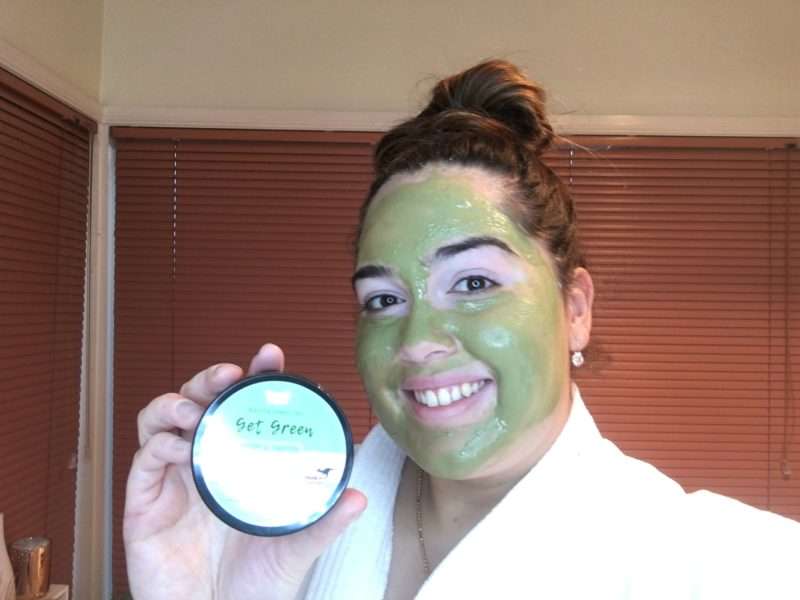 But look I get it, sometimes it's just a hassle to make and I know, you may not have the ingredients at home with you, which is why you may want to give our mask a go.

It contains the rich antioxidant core ingredient Matcha Green Tea, which deeply cleanses & purifies skin, along with Elder Flower Infusion, Ginger & Rosemary Essential Oils. Together all of these ingredients work to assist in soothing & rebalancing skin, as well as leaving your complexion glowing after use!

What I LOVE most about using our Matcha Green Tea face mask is that I could visibly see a difference in my skin after removing the face mask… talk about instant results!

Try Matcha Green Tea Today!

Trust me, your skin will thank you tomorrow!

Kim xx
Liquid error: Could not find asset snippets/relatedblogs.liquid