I Have Acne! What Should I Do?
Do you struggle with acne?

If you said yes, then this post is for you!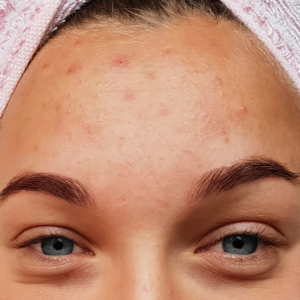 So How Is Acne Caused?
Acne can be caused by a combination of factors. The most common are the four below:


1. Excess oil production.
2. Clogged pores.
3. Acne Causing Bacteria.
4. Hormones.
1. Excess Oil Production
An oil producing sebaceous gland can be found in every pore of your skin. Your skin will naturally produce oils to keep it hydrated and soft but sometimes, there can be the over-secretion of oil. This begins the acne-causing cycle and is why those with oily skin are most prone to acne.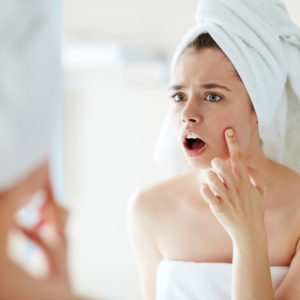 2. Clogged Pores
Dead skin cells can get trapped in your pores and unfortunately, act as a plug causing it to clog. Usually, your skin cells completely shed every month, but this natural process of exfoliation can be a bit slow from time to time. If there is a delay in this process, there can be an accumulation of dead skin cells and thus, a potential clogged pore. The worst part, clogged pores full of dead skin and oil are breeding ground for acne-causing bacteria. Ewwww!
3. Acne-Causing Bacteria
Increased levels of the acne-causing bacteria called 'Propionibacterium Acnes' usually begins inside of pores that are clogged with dead skin cells and have accumulated excess oils. This happens because this type of environment is the perfect home for acne-causing bacteria. Yuk!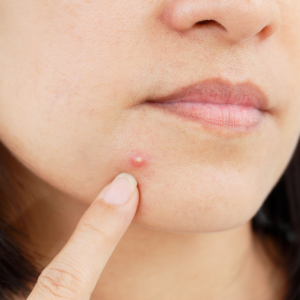 4. Hormones
Hormonal imbalance or changes can also affect acne. More than often, it can result in your skin being oily, increasing the likelihood of developing acne. This is visible in most adolescents during puberty and also women during their menstrual cycle.
Here at Bath Box we know the constant battle with acne (from our own skin) and have created a set of two specifically designed clay masks, one being a face mask and the other, a spot treatment.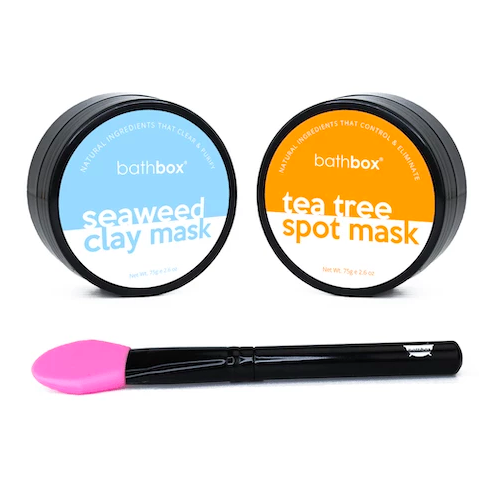 Our Seaweed Clay Mask contains key ingredient seaweed, which isn't just tasty to eat but also beneficial for those with acne prone skin when applied.

Seaweed is naturally high in iodine, minerals, salts & vitamins. All of this in combination work together to repair & condition your skin, leaving it feeling smooth & hydrated.

It also has anti-inflammatory properties which make it a winner for those who suffer with inflammation caused by acne.

Seaweed gently exfoliates and detoxifies your skin, helping to remove dead skin cells as well as purify pores from dirt & other nasties.

Most importantly, since seaweed is of a non-oily nature, it is perfect for those with oily or combination skin.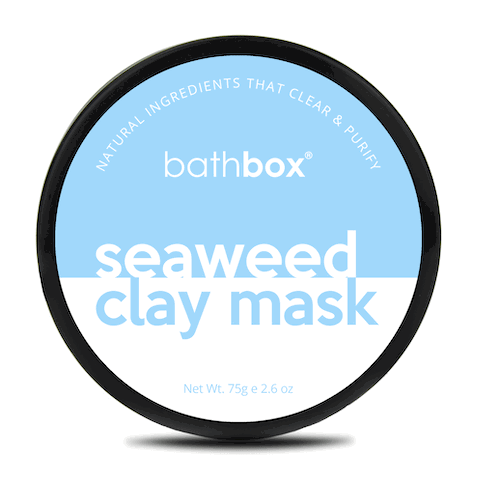 Firstly, tea tree oil is known for its antimicrobial and anti-inflammatory properties. Making its perfect to help reduce the inflammation and spots associated with acne. Also, it moisturises your skin and helps to restore its natural oil balance.

If that doesn't convince you, tea tree oil helps to effectively destroy acne-causing bacteria and reduce breakouts.

How? Because water repels the plug dead skin and oils form in a pore, but tea tree oil does not. Instead, this essential oil penetrates deep into the skin to help unblock and disinfect pores. This process of disinfection helps to dry out whiteheads, blackheads and pimples.

Not only does tea tree oil help reduce acne-causing bacteria but also decrease the chances of another breakout from occurring, as it assists in the removal of excess oils and dirt.

Other than treating inflammation and soothing the skin, tea tree oil also speeds up the healing process, since it helps to inhibit the growth of the harmful acne-causing bacteria that is known to affect your skins ability to heal.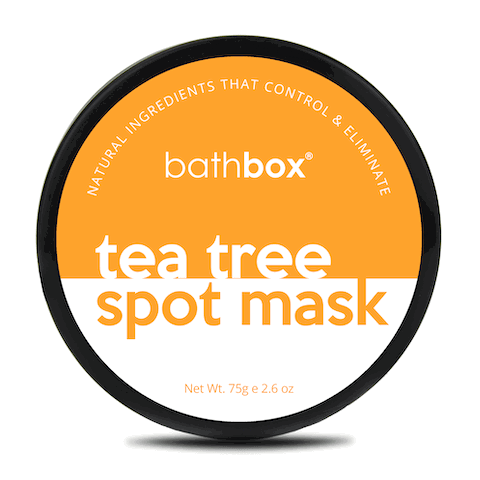 If you want to know more information or are unsure if our
'Seaweed Clay Mask'
is right for you, below are some FAQ: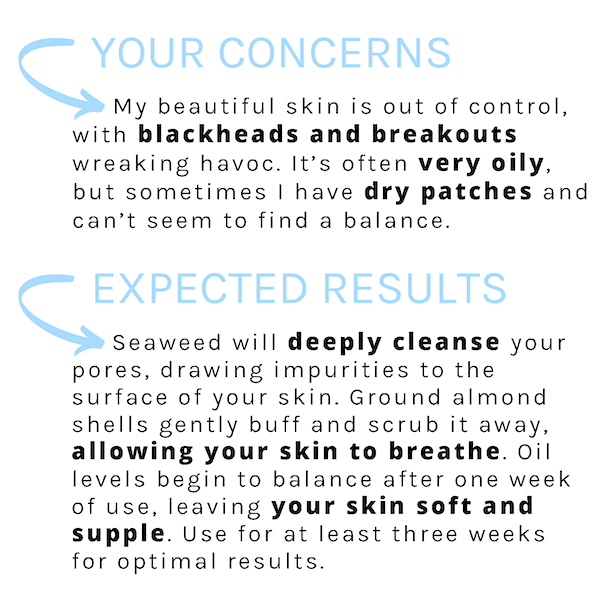 Q: I have sensitive skin, will this seaweed mask be too harsh for my skin?
A: No, our masks are packed full of natural ingredients suitable for all skin types, including those with sensitive skin.
Q: I have tried lots of products for my acne and nothing ever works. Will this be another product that doesn't work for me?
A: No, we perfected the natural formula of this face mask over two years of a real-life case study. Our founder, Hannah, struggled with acne her entire life, and found most harsh skin cleansers made her skin too dry. This made acne her problems worse. Our seaweed mask is a unique acne product because it will cleanse your skin, while balancing oil levels. For optimal results, we recommend using this mask for three weeks. We are so sure it works, if you're not happy with your results, email us and we will refund you.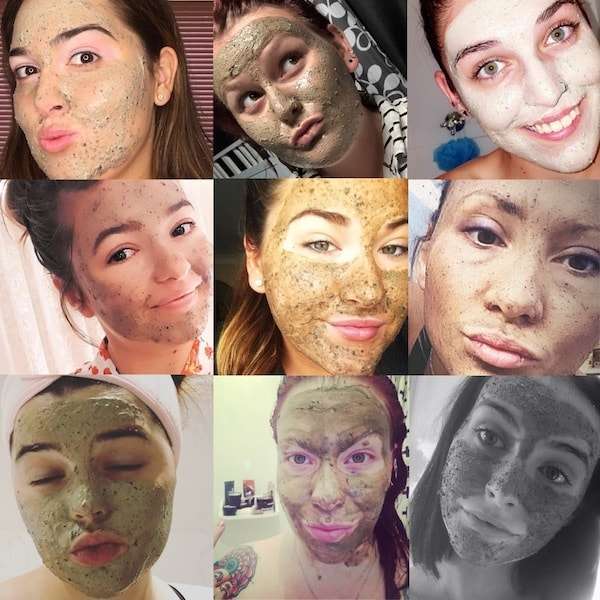 If you want to know more information or are unsure if our
'Tea Tree Spot Mask'
is right for you, below are some FAQ: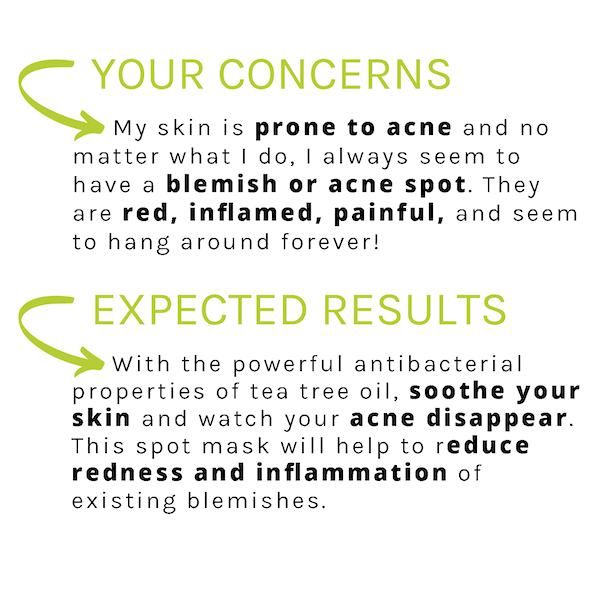 Q: How do I use this spot mask?
A: Apply this spot mask on existing acne spots and blemishes, as it's not recommended for your full face. Leave for 10 minutes. Repeat once daily, for up to three days consecutively, until you achieve desired results. The best time to use this mask is before bed or before applying makeup.
Q: How do I keep my acne from coming back?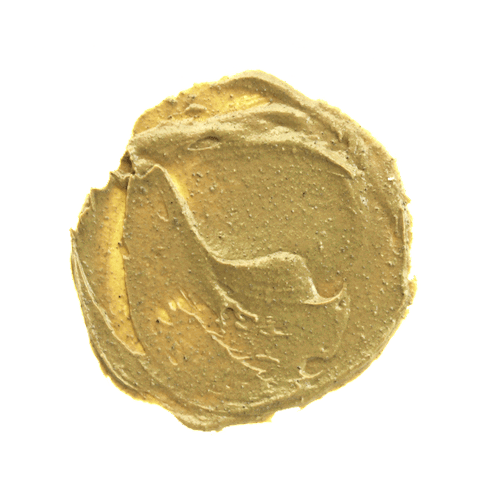 Liquid error: Could not find asset snippets/relatedblogs.liquid