How 1,473 Australians No Longer Struggle With Dry, Flakey & Irritated Skin!
Do you struggle with dry, sensitive skin?
Or is your skin easily irritated and prone to redness, itchiness or flakiness?
If you answered
YES
to any of the above, we have the solution for YOU!
Join over 1,473+ Aussies (just in the past 3 months) who were once on the quest for the right skincare product and stumbled upon the saviour of
Be Nice
, our Australian pink clay face mask.
calm & soothe irritated skin.
deeply hydrate, leaving your skin with a soft supple texture.
reduce redness due to acne, blemishes, and irritation.

Australian pink clay is one of the gentlest clays out there, and has restorative properties. Making it perfect for those with dry skin that is prone to irritation.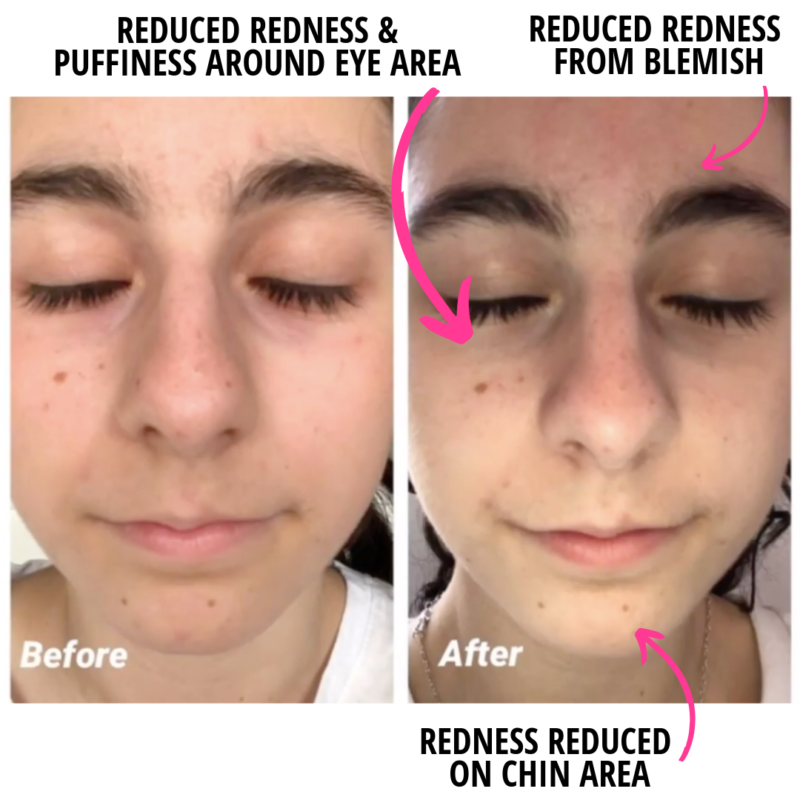 More importantly, it doesn't remove the skins natural oils, also making it perfect for those with tight, dehydrated skin. As it replenishes moisture and nourishes skin with natural minerals to help retain moisture.

Pink clay is gentle enough for those with sensitive skin and also helps to soothe and reduce redness or irritation, including those caused by acne spots.

Most of all, pink clay helps to refresh dull, tired and dry skin, giving your skin a complexion booster, for brighter, hydrated and renewed skin.

After all, who wouldn't want any of this?

Beautiful, healthy skin doesn't have to cost a fortune or be full of hidden nasties!
Don't Let These Skincare Giants Fool You!
Yes, there are many pink clay masks on the market these days, but let me ask you this? Are they REAL pink clay? Or dyed pink?


Bit of a tricky one isn't it? Many popular companies today, claim to sell masks that contain Australian Pink Clay.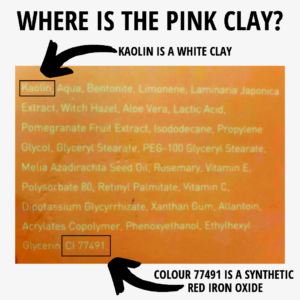 In case you didn't know, Australian pink clay is a mild mix of red and white clay, and is rich in the mineral silica. This helps to restore, lightly exfoliate and gently draw out impurities from the skin.

But there are many companies that claim to have an Australian Pink Clay Mask, but are actually dying white clay with a synthetic dye. They can also be full of other questionable synthetic ingredients, dyes, and artificial fragrances that can cause irritation and make your skin problems WORSE!
Bath Box Is A Brand You Can Trust!
Firstly, here at Bath Box we are all about natural ingredients. It is one of our key values, and and something we are very passionate about.

We create products that are going to help nourish and care for your skin instead of strip away oils and take us back to square one or even WORSE!

We are here to FIX skin issues not CAUSE them!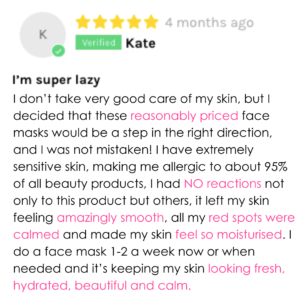 Our Promise
We try and use natural ingredients where possible, and we are so proud that ALL our face masks are 99% natural.
Our main priority is to help our customers and followers improve their skin and feel confident.
We DO NOT test our product on animals.
We are transparent with our ingredients.
If you are not happy with your results or your product we will give you a 100% money back guarantee.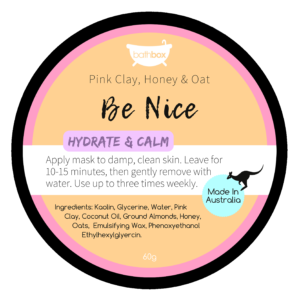 Liquid error: Could not find asset snippets/relatedblogs.liquid