How Many Bath Bucks Do You Have?
Guess what?

You have been asking and we've listened…

We have got a NEW Loyalty Program in action and we can't wait to share it with you 🙂
What will you get?
You will be receiving Bath Bucks with every order you make and with all the Bath Bucks you have accumulated, you can unlock a discount off your order!
Once you have accumulated 1500, 2500 or 4500 Bath Bucks, you will be able to redeem your Bath Bucks for a discount of $5, $10, or $25.

Plus, if you refer a friend to Bath Box, you and your friend get a BONUS $5 off each of your orders. Talk about a double win!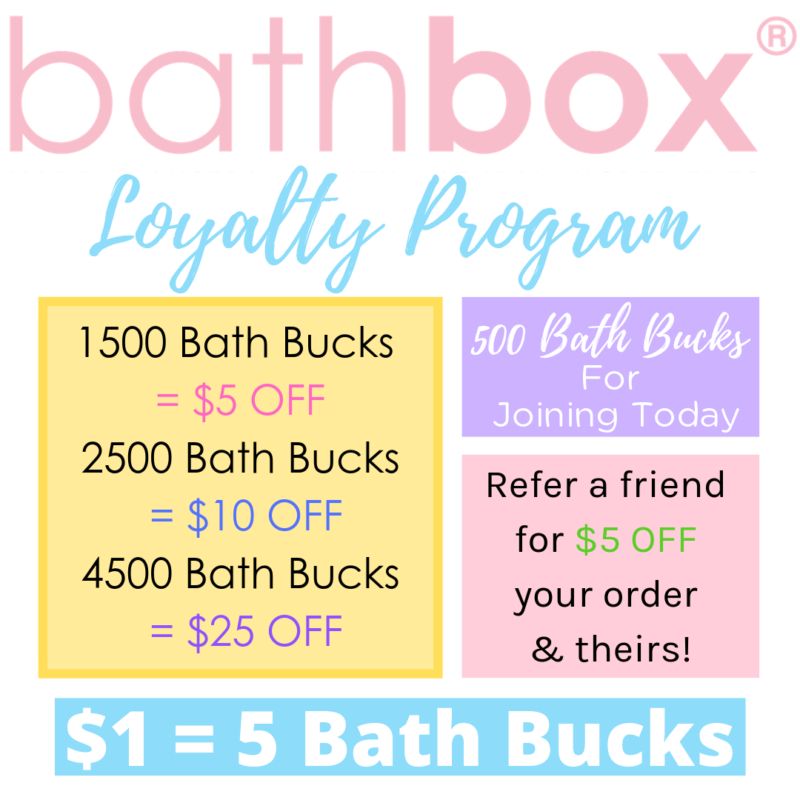 Why Sign-Up?
At Bath Box, we want to give back to you and say thank you for your continued support.

As you already know we are passionate about natural skin care and it is something we want to share with you.

We appreciate all your support thus far and cannot wait to hear what you think about our new loyalty program.

So, what are you waiting for?
Liquid error: Could not find asset snippets/relatedblogs.liquid