Stress Relief & Muscle Relaxation Bath Bomb
RELAX, RECOVER & REJUVENATE!
If you are something like me, you are probably trying to get the right balance between work, having a social life, working out and eating healthy, as well as a little time to relax and unwind from the day you just had. Although it might only seem like a few things, it is quite hard to combine all of these things in 24hrs, well that is if you want to sleep too!

I had been living in the USA and recently came back home. Whilst there I used to complete an intensive workout regime and so upon my arrival back home, I was hoping to maintain it as well as play some weekly sports along with my friends. Unfortunately, whilst back I really struggled to maintain the balance and on top of it, had injured my knee… Ouch!
WHY I USE BATH BOMBS?
Injuries as well as muscle aches and pains are a part of life. Whether it be post-work out, which I used to struggle with after a long and rigorous gym session or even fatigue after an exhaustive sporting game, work or just the chaos happening in our lives, it all happens to each an everyone of us. It is tiring and we need to give ourselves that time to relax, recover and rejuvenate which is why I wanted to create our first
muscle relaxation bath bomb
– Revive Me
.
CREATING REVIVE ME
I have used Epsom salts a number of times in the bath to relax my muscles and one day whilst in the tub, I had the idea of an Epsom salt bath bomb because why not? I wanted to make sitting in the bath relaxing, enjoyable and beneficial, all at the same time.

So one evening for fun, I created the bath bomb with a little bit of colouring, coconut oil, raspberry fragrance and of course, fizz! The next thing I know, I dropped the bath bomb in the tub and watched it go. I was so excited to get in and see if the purple water made me feel any different… And it did!

Unfortunately, it's not magical water, such a bummer! But the raspberry fragrance did make me feel a lot more relaxed than sitting in plain water filled with Epsom salts. For the first time I just laid back and let my body and mind relax, soaking up in the warmth of the water, nourishing coconut oil and multiple benefits of Epsom salts.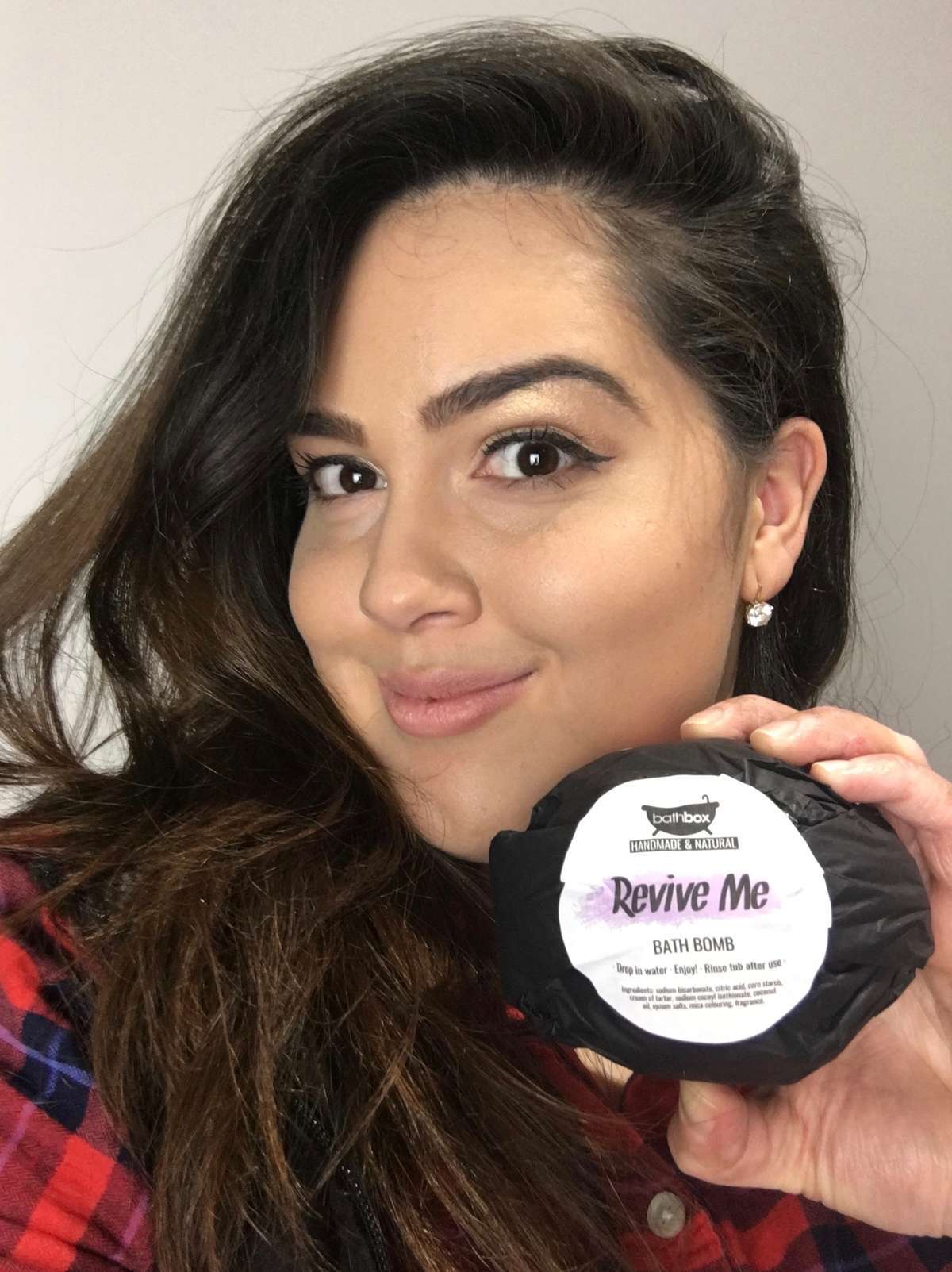 BENEFITS OF EPSOM SALTS
Stress relief
Body relaxation
Ease of muscle aches and cramps
Helps muscle and nerve functioning
Eliminate toxins from the body
Soothe sprains, bruises and swelling
Improved circulation
Regulate blood sugar levels
Exfoliate skin, just to name a few!

Not only is there the above benefits but also, if you are like me and struggle with dry and sensitive skin, the coconut oil leaves your skin feeling smooth, soft and super moisturised after a long soak in the tub.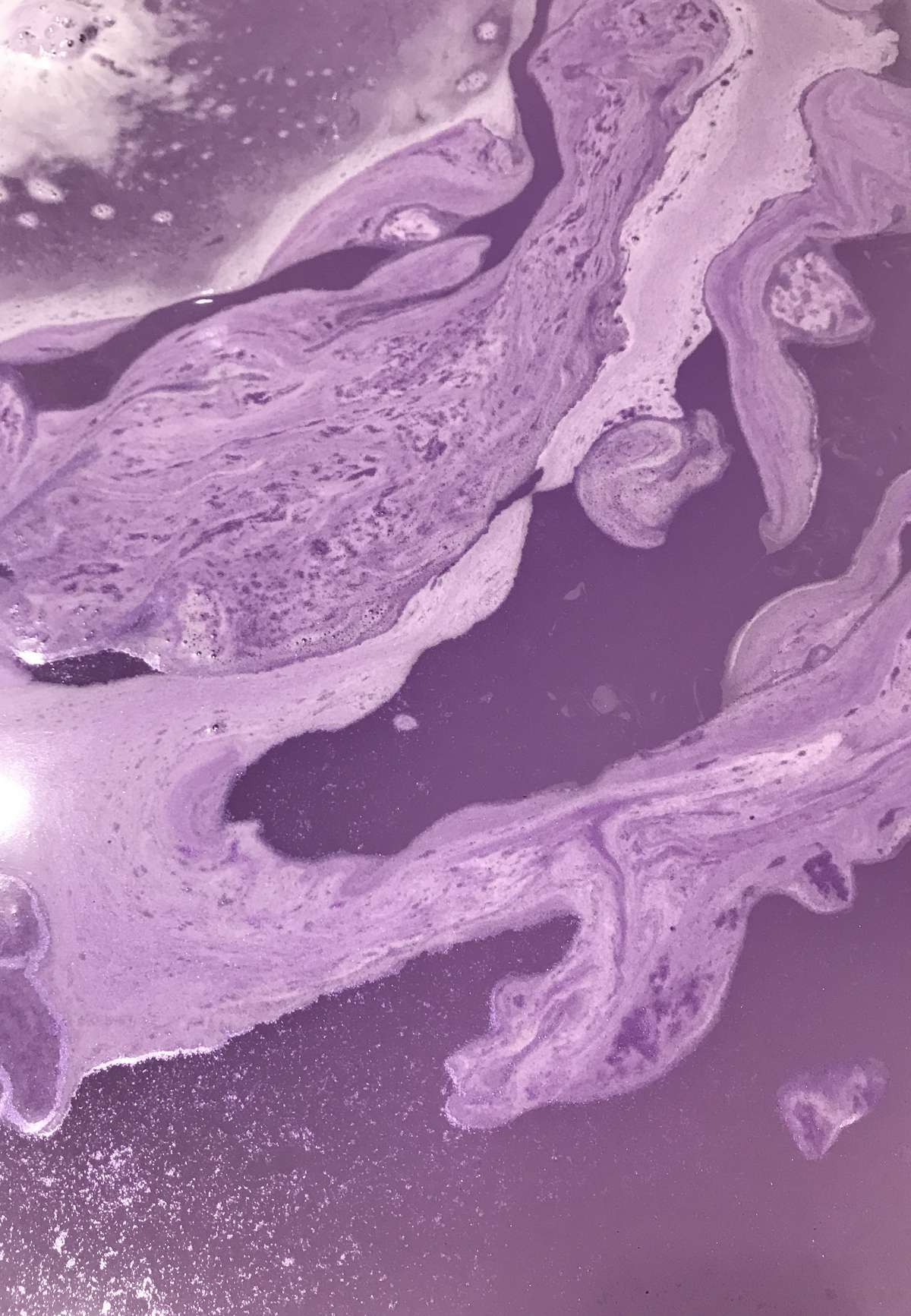 The beautiful swirls of Revive Me in my bath tub!
THE SECRET'S OUT! SHHH…
I have been keeping this bath bomb to myself the last few months but I think it is time I share it with all of you so that you can experience the same benefits I have. You will find that not only is your body relaxed, but your mind as well. It has definitely helped me unwind after a long day at work as well as rest my knee and ease the discomfort I was having.


As always, if you are having any pains, aches or have injured yourself, do seek medical attention.
Even if it is something small, it is always better so be sure it is nothing significant, as that did happen to me in regards to my knee. After some time of continuous pain, I found that the injury was more severe then expected, and with the assistance of my doctor and physiotherapist, I have learnt to improve my knee through particular exercises.I hope
Revive Me
provides the same benefits that I have experienced and gives you the chance to relax, recover and rejuvenate!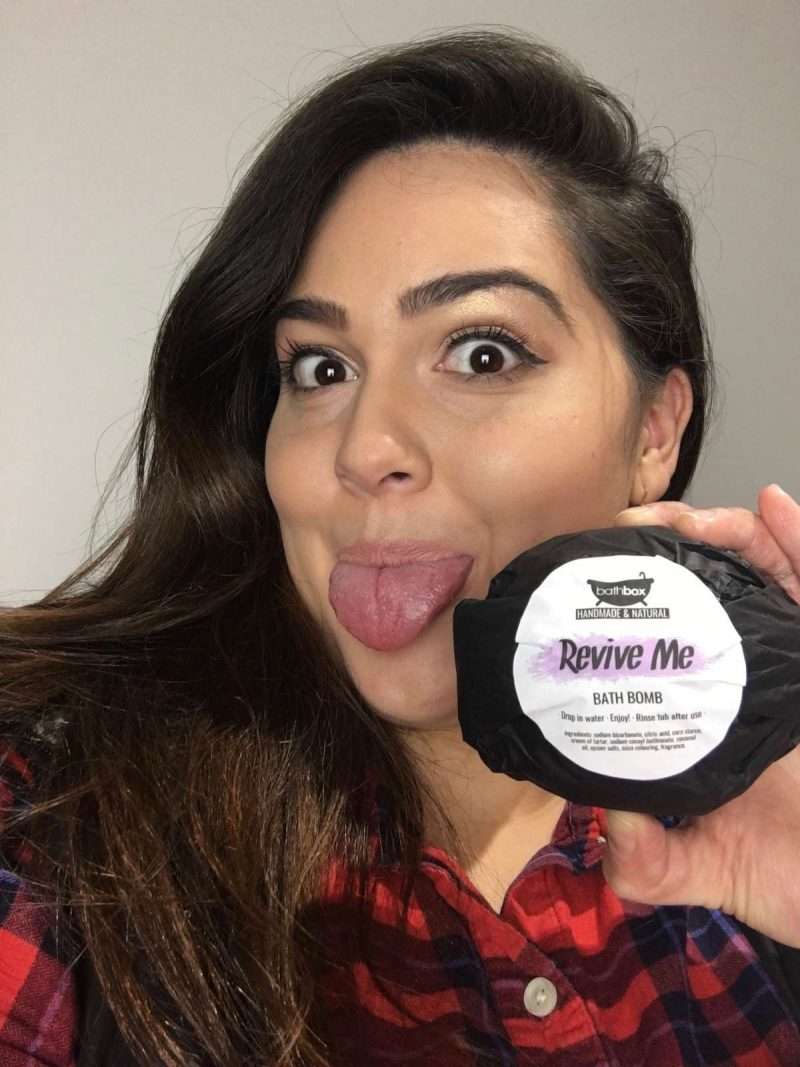 Love,
Kim xoxo
Bath Box Product Specialist
Liquid error: Could not find asset snippets/relatedblogs.liquid