Relax in Style & Convenience: All You Need to Know About Our Bath Comfort Collection
Are you sick and tired of rolling up your towel as a head rest? Is your bottom getting sore from sitting on the base of your tub? Or is your bath simply not comfortable?

If you answered yes to all three questions, I hear you and let me tell you, I have the solution for you!

After thousands of uncomfortable baths, the idea and design of the Bath Comfort Collection finally came to life and had to be shared with Australia, as it brings the bath experience of ultimate luxury and comfort home to you.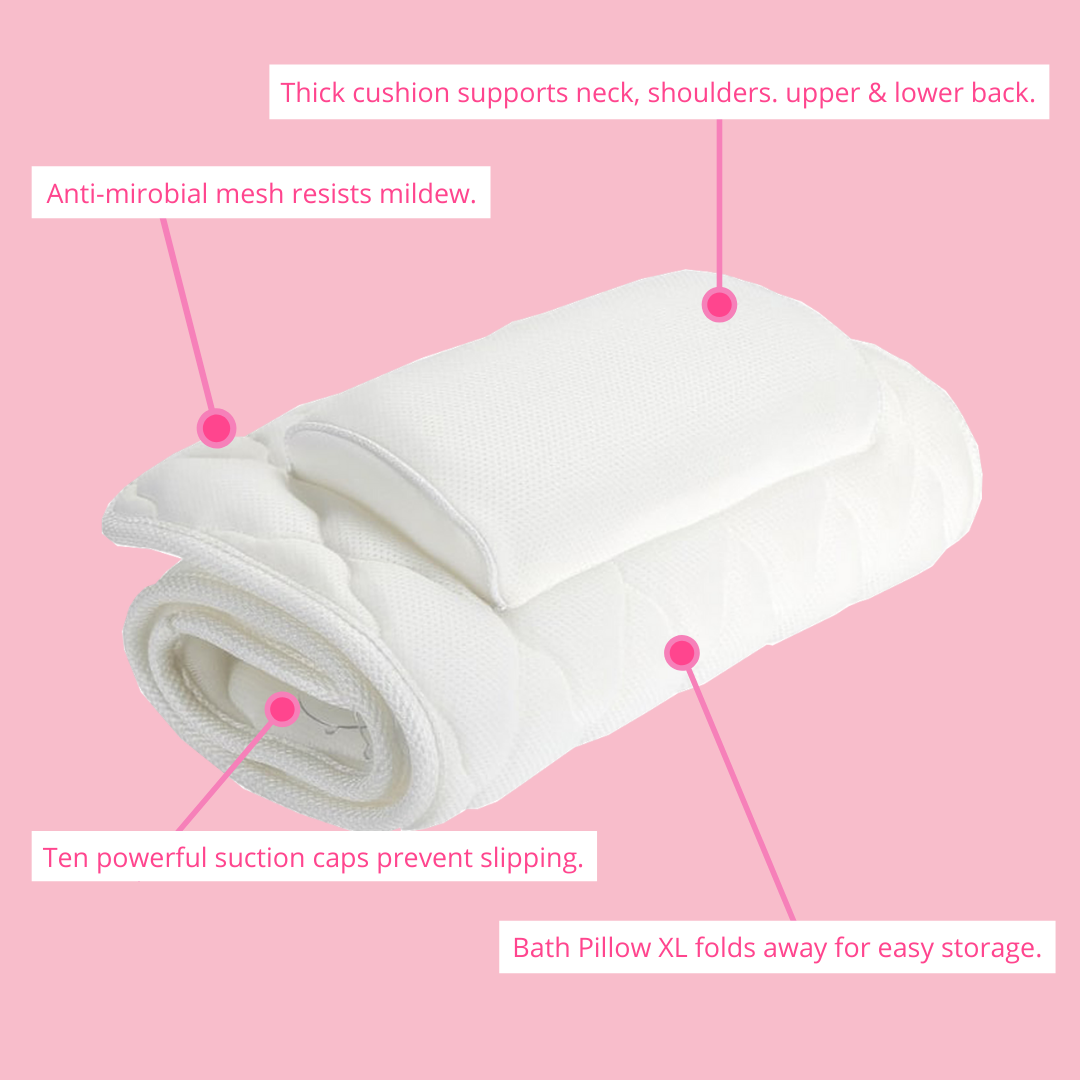 With full body support, you can rest your head, neck and shoulders, along with your upper and lower back. Yes, you read that right, added support to all the areas your current tub does not offer.

Still not convinced?! With ten powerful suction cups, slipping and sliding in the bath is a thing of the past. This Bath Pillow (more like Bath Bed) securely sticks to your tub adding a supportive thick layer of cushioning where you need it most.

Made from antimicrobial mesh material which is fast drying, this life changing product will make you love your bath again. Plus, it is machine washable, has a hook and folds up for easy storage.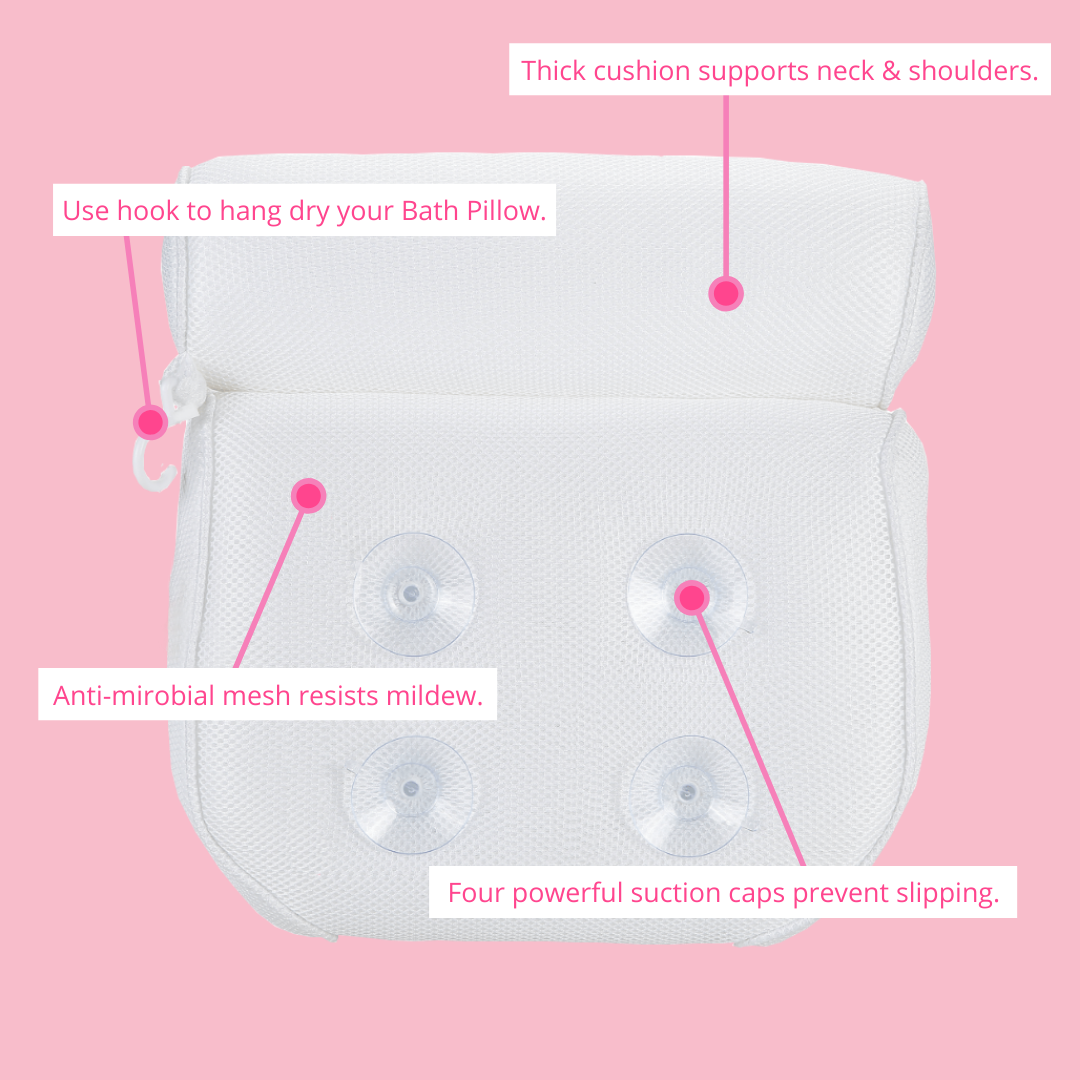 If you are looking for something that is more compact but is still supportive to your upper back, shoulder and neck, plus does not include rolling a towel, our original Bath Pillow is perfect for you!
This Australian favourite has four suction cups to securely stick on your tub and like the Bath Pillow XL also has a hook and is machine washable.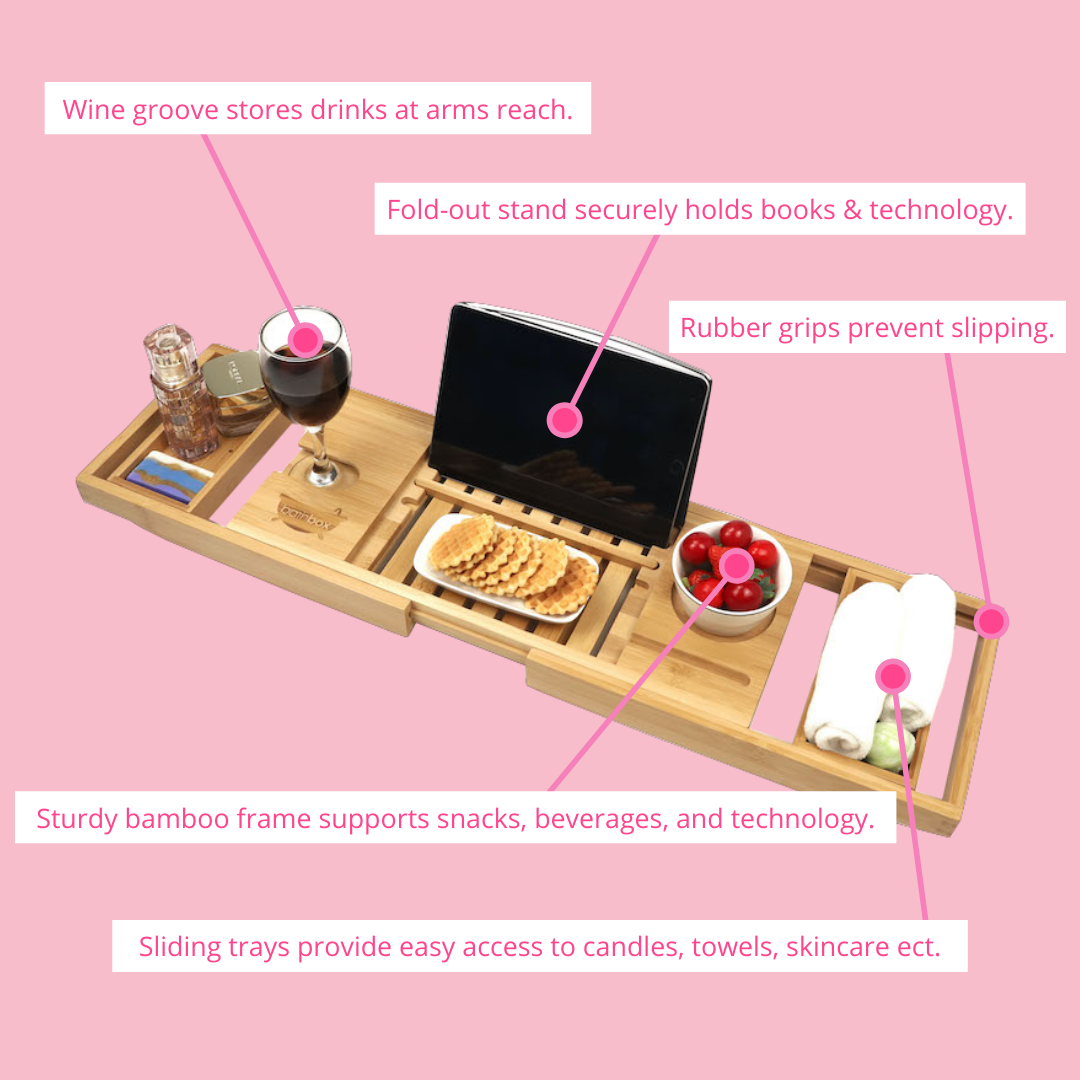 Bring the spa home and tie it all together with the convenience of a luxurious bamboo Bath Caddy.

With numerous compartments and holders for all your favourites - iPhone, iPad, snacks, books, glass of wine, candles and more. You will be able to have everything you want at arms reach.

Plus with four rubber grips at the base of each corner, you can feel peace of mind knowing your Bath Caddy is sitting on your tub securely.
Liquid error: Could not find asset snippets/relatedblogs.liquid